Diana Edulji not in favour of BCCI CoA requesting ICC to ban Pakistan from World Cup 2019
She has denied any rift in the CoA over the matter.
Updated - Feb 21, 2019 1:18 pm
2.2K Views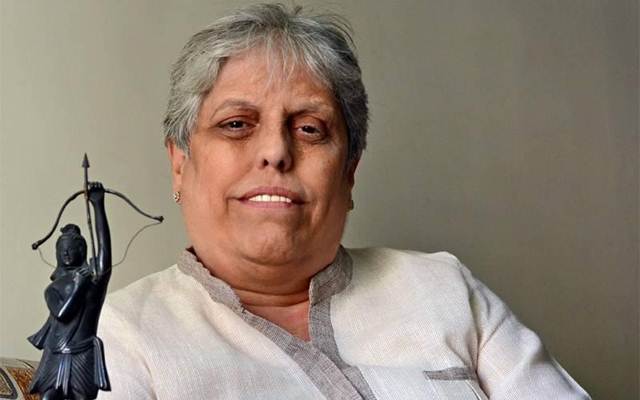 Follow us on Telegram
Not long ago the Committee of Administrators (CoA) members were at loggerheads over the question of penalising Team India players Hardik Pandya and KL Rahul over a television controversy. Reports have come out suggesting yet another rift in the body over approaching the ICC seeking a ban on Pakistan in the upcoming ICC World Cup. Emotions are running high in India in the wake of the Pulwama terror attack that killed over 40 CRPF personnel and the calls of boycotting the World Cup game against Pakistan are only growing louder.
While senior cricketer Harbhajan Singh has called for boycotting Pakistan in World Cup and former captain Sourav Ganguly has sought to sever all ties with Pakistan besides cricket, the cricketer-turned-politician Chetan Chauhan is more in favour of excluding Pakistan from the WC. The CoA will reportedly meet on February 22 to discuss the matter though it is yet to write to the ICC calling for Pakistan's ban.
Indi Today reported on Wednesday about an internal communication between CoA chief Vinod Rai and BCCI CEO Rahul Johri whereby the latter was asked to write to the ICC requesting it to ban Pakistan from the WC. Though later it was reported that no such letter was yet written and that the CoA will seek advice from various ministries on the matter and subsequently, the board will take a decision.
Edulji denies any rift in CoA on the matter
CoA member Diana Edulji is reportedly not in favour of requesting the ICC to ban Pakistan although she refused that a rift surfaced over the issue. The former India captain said there is no difference between the members of the CoA on the issue and a collective decision will be taken at the end considering all factors.
Former BCCI secretary Niranjan Shah said the final decision on playing cricket with Pakistan rests with the Government of India. "India's relations with Pakistan at our lowest ebb. I ask COA to immediately call for SGM on deciding on India Pakistan World Cup match. The decision however finally rest with the government. If the government decides, then BCCI will have to abide by it," Shah was quoted as saying by Times Now.
Follow us on Google News