Dilshan will be remembered for his innovative strokes: David Richardson
Updated - Sep 10, 2016 10:13 am
46 Views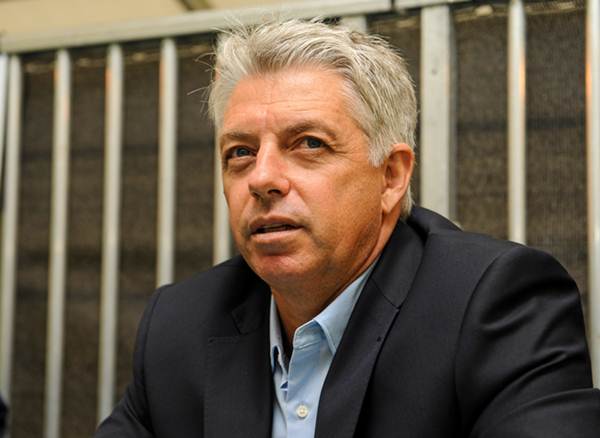 The CEO of the International Cricket Council (ICC) David Richardson has lauded Tillakaratne Dilshan on his long career that came to an end against Australia at Colombo. In spite of not making much of an impact with the bat in his final outing as a batsman for Sri Lanka, Dilshan has been one of Sri Lanka's most important players in recent times and was also supremely important in the Lankans clinching a win in the 2014 edition of the World T20.
Richardson, who played for South Africa shortly after the thwarting of the Apartheid regime, went on to commend the impact made by Dilshan across all the formats of cricket. Tillakaratne Dilshan remains to be one of the few players with centuries in all three formats of the game. Records go on to suggest that Dilshan was the 11th player to accomplish such a feat.
"Dilshan's accomplishments across all three formats are fantastic. He started as a solid batsman but adjusted to the demands of the faster-paced game and came to be known as one of the best in ODI and T20 Internationals."
Richardson also went on to add that Dilshan will always be remembered as a player who came up with some of the most innovative strokes in the game apart from the fact that he was a destructive batsman atop the order. The 39-year old will be remembered for his 'Dilscoop', a shot that was typically named after him after he was one of the handful of players to be able to execute the stroke to perfection. The CEO of the ICC also went on to laud Dilshan on a wonderful career as well.
"He will be remembered for his innovative strokes and as a destructive opener. He was also a useful spin bowler and an outstanding fielder. We congratulate Dilshan for a fine career and wish him every success in the future," Richardson said.
In his final match for Sri Lanka, Dilshan required 112 runs to complete 2000 T20I runs. However, he managed just a solitary run with Sri Lanka ending up on the losing side.