'Do not unleash him in India' – Ravi Shastri reveals he insisted selectors not to 'unleash' Bumrah on Indian pitches in Tests
Ravi Shastri also said that since his Test match debut, Bumrah has done a remarkable job for India in Test cricket.
Updated - Sep 19, 2021 11:04 am
10.9K Views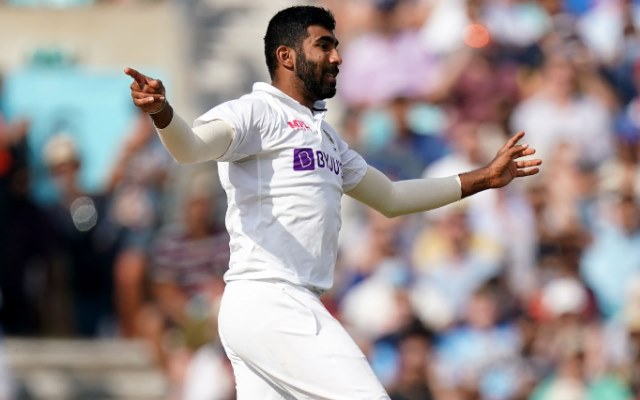 Follow us on Telegram
Jasprit Bumrah is now a vital cog of the Indian Test bowling lineup. But then, there was a time when people believed that Bumrah was a bowler who was not suited for the Test format of the game. And, it was the current Head Coach of the Indian side, Ravi Shastri who believed in Bumrah.
Shastri further revealed that he knew that India needed great fast bowlers to win matches in Test cricket, and India unleashed Bumrah during the 2018 Test series against South Africa. The 59-year-old added that he convinced Virat Kohli and the selectors that Bumrah should not be unleashed in India.
Shastri also said that since his Test match debut, Bumrah has done a remarkable job for the Indian cricket team with the ball in hand.
"No one believed Jasprit Bumrah could play Test cricket. He was a white-ball bowler. But when I took over as coach I asked myself: 'How do I take 20 wickets overseas. I knew I needed four great fast bowlers because I had played so much Test cricket against the West Indies.
It started in South Africa in 2018 and we lost that fantastic series 2-1. I wanted to unleash Bumrah in that first Test in Cape Town. I bounced the idea off Virat months before and told the selectors: 'Do not unleash him in India. I don't want the world to see him in Test cricket before Cape Town.' That was three years ago. Since then he's taken 101 wickets. It's remarkable," said Shastri to The Guardian.
Ravi Shastri shares his thoughts on India's performance in the Test series against England
Ravi Shastri also felt that the Indian side was ahead of their opponents in the Test series against England. The Head coach opined that if the first Test had not been interrupted by rain, then India would have been leading 3-1, and the final Test match would have lost its relevance.
"I think so because you are playing overseas and you're ahead with one game to go. Look at the first Test [India were 52 for one and chasing 209 when rain ruined the final day]. We would have knocked off those runs, definitely. It could have easily been 3-1. Then no one would have cared for the last Test," concluded Shastri.
Follow us on Google News