'Don't want to be termed villain' – Ankit Rajpoot told Ravichandran Ashwin while refusing to run out the non-striker
Ashwin recalled when Ankit Rajpoot refused to run-out batter at the non-striker's end.
Updated - May 24, 2021 6:26 pm
2.4K Views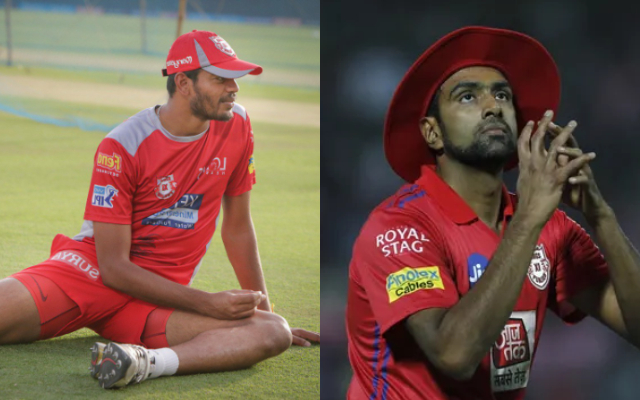 Follow us on Telegram
Team India off-spinner Ravichandran Ashwin has revealed an interesting thing during his stint with Punjab Kings at the Indian Premier League (IPL). In the year 2019, in a match between Kings and Mumbai Indians, pacer Ankit Rajpoot had a chance to run out a batter at the non-striker's end who was backing up too far. Rather than dismissing the batter, Rajpoot strangely denied it fearing he would become a villain or get trolled on social media.
Ashwin copped a lot of flak for dismissing Jos Buttler by running him out that way and had advised same to Rajpoot and told it is fair. The Buttler incident was widely debated among former cricketers with former Australia leg-spinner Shane Warne calling it unfair.
In a conversation with Murali Kartik on the YouTube show DRS with Ash, Ashwin discussed the controversy surrounding the dismissal.
"The batsman are so used to meandering along. Someone asking them to stay inside the crease itself looks like a hindrance to them. This is so wrong asking a bowler not to run batsmen out at the non-striker's end. Especially, when the game is so competitive, I firmly believe that a bowler shouldn't be stopped."
Speaking about that particular incident Ashwin elaborated on how bowlers should resort to the rule.
Ashwin opens up about the controversy during the IPL match
"After the incident happened against Rajasthan (Jos Buttler run-out controversy), in the next match we were playing Mumbai. The last wicket pair of Rahul Chahar and Alzarri Joseph were batting. One ball and two runs to win. I went to the bowler Ankit Rajpoot and told him, 'these batsmen will be charging out to run. Just stop and send them back in if he (non-striker) starts running before you deliver'. He was scared and said, 'No way, I won't do that'."
Interestingly Rajpoot nodded when Ashwin told about the prospect of running the batter out only to not do in the end.
"He (Rajpoot) froze when he came to deliver. He came and said to me, 'If I do this, it will create controversy and I will be made the villain. I told him, 'what you are doing here is correct. The non-striker is at fault here'."
Follow us on Google News