Doors open for North East Cricket with new BCCI reforms
Good work to obtain sanctions to develop infrastructure etc in the 6 NADP states
Updated - Jul 12, 2017 7:20 pm
5.3K Views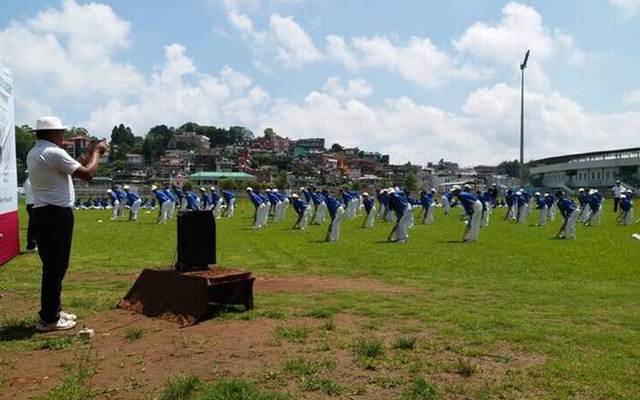 Follow us on Google News
The new committee formed by the BCCI will now look after the development of North East Cricket with states such as Nagaland, Mizoram, Manipur, Assam, Meghalaya, Tripura, and Arunachal Pradesh. The new body is supposed to look after the implementation of Lodha panel reforms while pondering over issues such as 'One State, one member, one vote.' The implementation of the Lodha reforms has been holding meetings since January to take stock of the situation.
The BCCI's Committee of Administrators (CoA), which was appointed by the Supreme Court to oversee the working of the BCCI. The major causes of concern for development of cricket in the North-East Cricket has been the weather, security concerns and Infrastructure. But the appointment of the General Secretary of MCA (Meghalaya Cricket Association), Naba Bhattacharjee, into the seven-member committee appointed by the BCCI, has given new hopes to the North-Eastern states.
New committee formed to look after cricket in North East
"The ball is in BCCI's court. It needs to amend its constitution to include all states and once that happens, we automatically become permanent members" said Naba Bhattacharya according to an interview with Sppoertstarlive. "The other state associations, though, have filed petitions with the Supreme Court to reconsider certain (Lodha) directives and once the court listens to their pleas (mid-July), the BCCI will hopefully start changing its Constitution. It (Constitution) should be passed at the next AGM in September," further added the General Secretary of MCA.
"Good work to obtain sanctions to develop infrastructure etc in the 6 NADP states — Meghalaya, Sikkim, Arunachal Pradesh, Nagaland, Manipur and Mizoram. But with the (intervention) of the Lodha report, all is at a standstill. Hopefully, things are moving now, though slowly." said Bhattacharjee lauding the efforts of the committee. "After the Lodha Committee came into the picture, the BCCI has been more responsive towards the North-East. There has been some marked change in the Board's attitude but the ground reality is different," concluded Bhattacharjee on the development of North East Cricket.
Follow us on Telegram