Downslide of Pakistan, Sri Lanka a matter of worry, says Sourav Ganguly
Like a true cricketing statesman, Ganguly said it seemed there is no light at the end of the tunnel for these teams.
Updated - Sep 28, 2018 6:35 pm
625 Views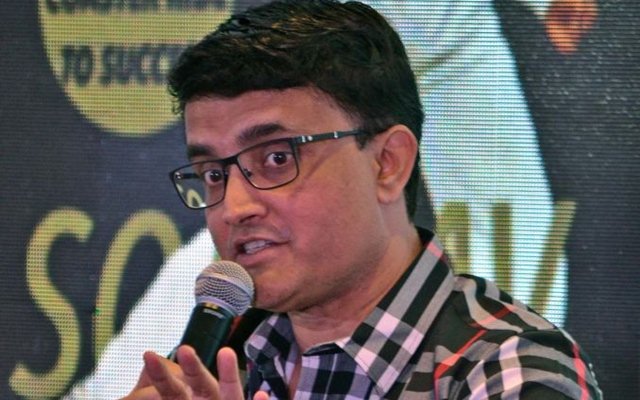 While Indian fans were celebrating two dominating victories over Pakistan in the Asia Cup in the United Arab Emirates, former India captain Sourav Ganguly had a real cricketing concern. The 46-year-old felt that the downslide of teams like Pakistan and Sri Lanka is a sign of worry for the game. While Sri Lanka were thrashed by Bangladesh and Afghanistan in the early part of the tournament, Pakistan failed to cross the hurdle in the virtual semi-final against Bangladesh to miss the final.
Bangladesh and Afghanistan, especially the latter, played some impressive cricket in the tournament. The former started with a bang, defeating Sri Lanka comprehensively and although they lost back to back games against Afghanistan and India, Mashrafe Mortaza's side came back strongly towards the end to qualify for the final, and they did it without some of their key frontline players.
The Afghan team, on the other hand, although failed to make the finals, they lost some close games after two fantastic wins and also restricted India to tie a game.
Fall of Sri Lanka, Pakistan, West Indies not a good sign
Ganguly was worried that outfits like Sri Lanka, Pakistan and the West Indies are a pale shadow of their former self and emphasised that the issue needed to be addressed fast. He said it required an assessment from the former players if these sided wanted to hit back the form they once known for. The former southpaw, however, did not overlook the emergence of teams like Afghanistan and Bangladesh and lauded them for their shows.
"As much as Bangladesh's resurgence and Afghanistan's emergence is good news for the game, the quality of cricket displayed by Pakistan and Sri Lanka – the giants of Asia – has left a massive dent in world cricket. It should be a matter of concern the way teams like Sri Lanka, Pakistan, and the West Indies have stayed below par over such a long period of time," Ganguly wrote in his article for Times Of India.
Like a true cricketing statesman, Ganguly said it seemed there is no light at the end of the tunnel for these teams. He said those sides have gifted stalwarts to the cricketing world and it is time that "good heads" come together to assess what is plaguing them.
The veteran himself had led India in two Asia Cups – in 2000 and 2004 – on either occasion, India fell short of lifting the trophy, closest on the second occasion as they lost the final to Sri Lanka.