Dubai sixes tournament makes a comeback after 10 years
12 teams will participate in the tournament.
Updated - Nov 10, 2017 7:30 pm
944 Views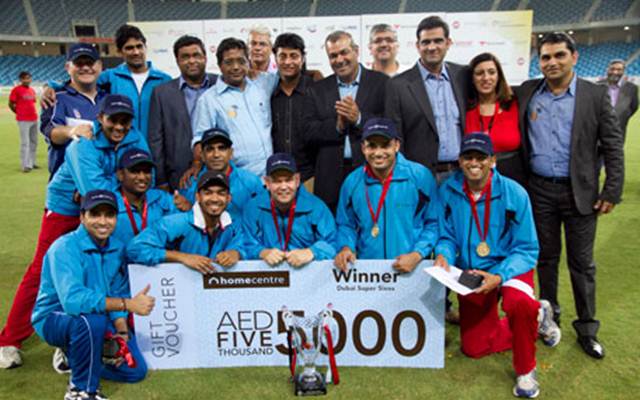 Follow us on Telegram
The popular 12-team competition, involving teams from various countries- Kuwait, Oman and Bahrain, apart from five teams from the host cricket club, Darjeeling, is set to restart. Each of the teams will look to play out their best game as the tournament is set to return after 10 years. The tournament had shifted to Bahrain, with seven players in each side instead of the traditional six.
UAE's oldest cricket club is now set for action as Virtuzone GCC Sixes will step into Dubai this weekend. Darjeeling were told to leave the ground, which was their home since 1969. The sand filled cricket ground with a concrete wicket near the Al Khail Road was run over by a bulldozer in January 2008 in order to construct the Meydan. This development led Darjeeling to find new home.
Stuart Matthewson, a Darjeeling player, was happy to hear the news of the game's return and he hopes that the event will be an even bigger success. "The teams have been asking us to reintroduce it, and this will be the first event after a long hiatus," Matthewson said.
A gap of 10 years
"The last tournament we hosted was in 2007, prior to the ground shutting in 2008. We definitely hope it can become a regular fixture on the cricket calendar here again."
Another cricketer Scott Thies will play for Kuwait. He is a resident of Dubai and has walked out in the park wearing Darjeeling's color in the past. "We're traditionally the most social side, but the poorest performers," Thies said.
"There are a couple of grounds in Kuwait now, with improved facilities and astroturf pitches, but there is not a regular competition. Our main opposition is the British Military Mission, and we get together once a month to have a match with them. Here in Dubai, it is an awesome level in comparison. With the reduction of expats in Kuwait it has reduced a little bit, but every year we find enough people to travel with, and can get together for a net session and a game." he said.
Follow us on Google News