Dwayne Bravo reminisces an incident when BCCI came forward to support his team
"The BCCI was very, very supportive."
Updated - Nov 17, 2018 1:27 pm
13.6K Views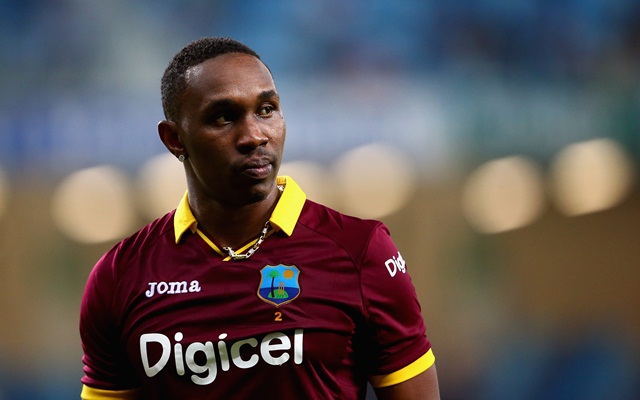 Back in 2014, the West Indies toured India for five ODIs, a one-off T20I and three Test matches. However, the West Indies Cricket Board (WICB) called off the tour after the fourth ODI at HPCA Stadium in Dharamshala owing to a dispute between their players and the board.
In the beginning, the cricketers threatened to sit out of the first ODI in Kochi, but the encounter eventually took place. The players claimed that WIPA president Wavell Hinds hoodwinked them while signing the Memorandum of Understanding (MOU) surrounding payment to the players.
After calling off the tour the board iterated that it was left with no option. The board mentioned the same in their statement.  In the meantime, former Windies cricketer Dwayne Bravo remembered an incident when the Board of Control for Cricket in India (BCCI) supported them throughout.
He also mentioned that N Srinivasan, the then BCCI President asked their players to take the field, messaging Bravo at 3 am in the morning. Moreover, he remarked that others weren't in favour of playing and felt that he had pressed the panic button way too early.
Everyone was against playing
"The BCCI was very, very supportive and that is one of the reasons why most of us were still able to continue playing without any serious, serious problems taking place. I remember fully well before we said we weren't going to play the first game, 3 am in the morning, I get a message from the BCCI boss, the old one, Mr (N) Srinivasan, that 'please take the field'.
I listened to him – and woke up at 6 am to tell the team that we have to play. And everyone was against playing. Everyone thought that I panicked and chickened out and all these things," Bravo was quoted as saying in an exclusive chat with i955fm.
"But we did not just decide to walk away from the tour. There were different times when we tried to reach out to both our WIPA president (Wavell Hinds) and the cricket president (Dave Cameron, Cricket West Indies president). So we threatened (to pull out) from the first game, but we played. We threatened for the second game, but we played," he added.
[interaction id="5bea338c3cea78259855338f"]