I could have easily turned out for England, Steve Smith reveals in his autobiography
He would have never played for Australia had money been the motivating factor.
Updated - Oct 26, 2017 1:32 pm
1.6K Views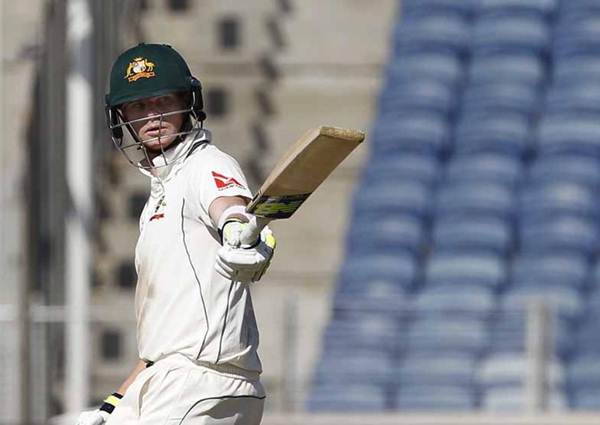 Follow us on Telegram
Australian skipper Steve Smith has shockingly revealed that he could have turned out for England if he had accepted the offer from Surrey. In his autobiography, The Journey, he has opened about one of the biggest decision of his cricket career. After a lot of struggle in his early days as a cricketer, Smith is leading the Australian side with a prestigious baggy green on his head which means a lot to the players. However, he has also cleared if things had gone differently, there was also a chance of him representing New Zealand.
The 28-year-old is currently preparing for the upcoming Ashes series against England which is all set to commence from November 23 in Brisbane at the Gabba. He will also be playing in the domestic Sheffield Shield season starting from this week to fine tune the shortcomings in his batting. He had a relatively below-par limited-overs series in India and had to return midway from the tour after injuring his shoulder during the final ODI in Nagpur. He remains the best batsman of the traditional format of cricket and would look to pile on the runs in the huge series.
It was a lot of money to throw away
Steve Smith has a connection with England thanks to his mother who is a London native and featured for Surrey when he was 18-years-old. He also dropped out of school to concentrate on cricket which lured many county sides. He was picked by Surrey and he scored runs in abundance in the second XI after which he was offered £30000-a-year deal. However, he turned down the offer and stayed loyal to his country Australia.
""It was a lot of money to potentially throw away as an 18-year-old and I'd never conceived of such a large amount in my life. If it had been about money then it would have been no contest. Surrey were offering me a three-year deal worth around £30,000 per year while my first rookie contract with Cricket NSW netted me around AUD$12,000. "I had to decide whether I wanted to press on with the ambition to play for New South Wales and, ultimately, Australia, or throw in my lot with English county side Surrey and pursue the possibility of playing international cricket for England," Smith wrote in his book.
Also, in another interesting piece, the captain of Australia revealed that he would also have played for New Zealand. There's also a New Zealand connection in our lives, as we moved to Torbay near Auckland when I was one. Dad managed a sales office there for Dussek Campbell, the company created by the merger of Campbell Technical Waxes and Dussek Brothers. You could say that had things turned out differently, I could just as easily have been playing for New Zealand as Australia."
Follow us on Google News