ECB Chief insists on having no strict bio-bubbles for England-India series
The ECB Chief asserted that the well-being and mental health of the players is crucial going ahead in any series or tournament.
Updated - Jul 16, 2021 7:40 am
594 Views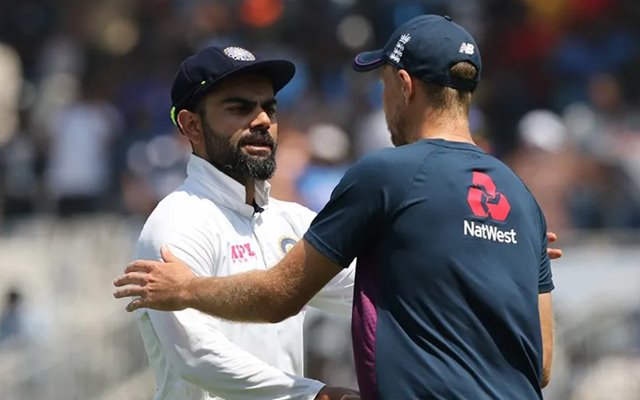 Follow us on Telegram
Conducting cricket matches amidst these difficult times of the pandemic is a huge task for all the boards. Though the players are in strict bio-secure environments, the virus seemed to have entered the camp which has affected further proceedings. Recently after COVID-19 cases were found in the England camp, a completely new side was announced to face Pakistan.
The domestic cricket in England too had been affected due to the surge of COVID-19. After the country eased out the restrictions, the number of cases has notably risen over the past few weeks.
However, despite this, Tom Harrison, the ECB's chief executive, said that the governing body will not reimpose strict restrictions for the India-England Test series. He opined that one now has to get in terms with the COVID-19 times and learn to live with it.
"We have to learn to cope with Covid. We're going to be living with it now for the foreseeable future so mitigation is the word as opposed to prevention. We think we've built in enough protocols now just to try and mitigate the impact of frankly inevitable infections.
"I think that is where we are trying to ensure that we don't have instances where entire squads are taken out of circulation because of one or two local infections. So we're working very hard to make sure those protocols are in place for the remainder of the season" Harrison was quoted as saying in Cricbuzz.
The ECB chief on the importance of mental health of England players
There has been frequent news on players pulling off from series stating bubble fatigue as a reason. Thus, the ECB Chief asserted that the well-being and mental health of the players is crucial going ahead in any series or tournament. He admitted that though there are risks, it is a priority for England that their players are in a good state of mind.
"We've spoken an awful lot to players. We try to work with players to ensure that we can cope with this exceptionally high pressured environment where performance meets health. We have to get that right because if you don't you lose players. You want them turning up for these 'most important series' feeling fantastic about the opportunity to play for their country, or for their team or their teammates."
A single positive case in the camp means that everybody in close contact with the player or staff will have to isolate even if they return negative. Predicting if something similar happens in the India and England Test series, he added that it would possibly lead to the whole team getting isolated. Harrison thus confirmed that it couldn't be negotiated as guidelines are set by Public Health England.
Follow us on Google News