ECB to organise a fundraiser match for the victims of Grenfell Tower fire
It's great that cricket can play a part in bringing help and support to the victims of the Grenfell fire: Strauss
Updated - Jun 27, 2017 9:32 pm
2.3K Views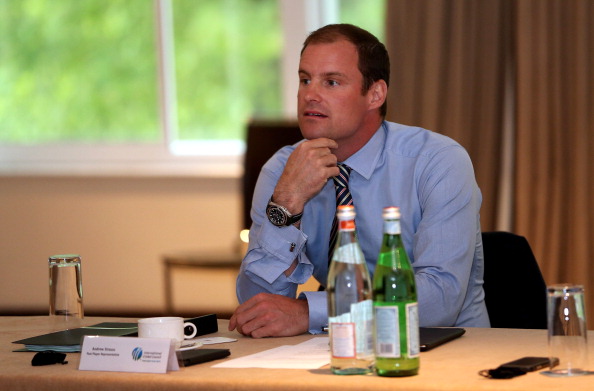 Follow us on Google News
The England and Wales Cricket Board (ECB) has recently decided to organize a fundraiser for the victims of Grenfell Tower fire which would include some of the biggest stars from the cricketing world. The two teams to take part in the match would be the Lashings All-Stars and Lord's & Commons CC.
The match is scheduled to take place on the today on 27th June at Latymer Upper School Sports Ground, Wood Lane, London W12. The Twenty20 match would take place at 6 pm today in conjecture with ECB, and the funds collected would go to Evening Standard Dispossessed Fund.
The major stars to take part in the match are the West Indian greats Gordon Greenidge and Courtney Walsh, and spin-wizard Saqlain Mushtaq. Legendary commentator Henry Blofeld is all set to voice his opinion from the box while the match is supported and endorsed by the Cricket Board in England.
"It's great that cricket can play a part in bringing help and support to the victims of the Grenfell fire. We would urge as many people as possible to show their support for this fixture and our then, s all to the parliamentarians and ex-cricketers who are taking part. It's a very important initiative and one which has ECB's full support and endorsement." said the Director of ECB, Andrew Strauss according to Eventbrite.
Walsh and Saqlain to take part in the match
Ministers of past and present such as John Redwood, Ed Balls, Boris Johnson and David Gauke, and the Mayor of London Sadiq Khan, is supposed to represent Lord's & Commons CC. "I'm delighted that so many of my Parliamentary colleagues have agreed to take part in the match. I hope there's a good crowd on Tuesday night to support this great cause which has touched so many people"
"I'm very pleased that Latymer Upper School is hosting this charity cricket match. Having grown up in a tower block next to Grenfell, it is personally very important to me that our school plays a part in helping to raise funds for the victims of this tragedy," claimed David Goodhew, Head of Latymer Upper School
Lashings All-Stars team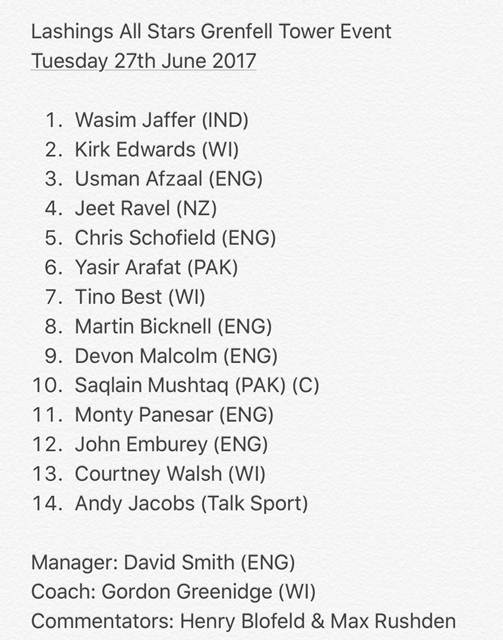 Follow us on Telegram