ECB to ask ICC to allow Coronavirus substitutions post the pandemic
England is likely to start their international summer against the West Indies next month.
Updated - May 30, 2020 5:15 pm
102 Views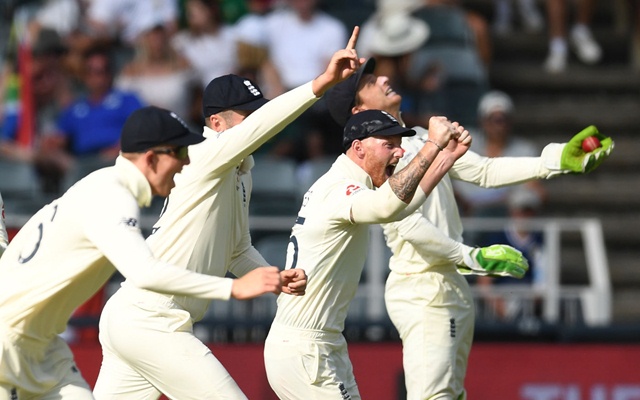 Follow us on Telegram
The post-pandemic world will be quite different for sure. Due to the coronavirus, international cricket has been suspended since March. For the past two months, all the players have stayed at home and kept themselves away from outdoors. But soon, we could see England and West Indies squaring off in a Test series in the United Kingdom.
With the International Cricket Council (ICC) already clarifying that the bowlers will not use saliva to shine the ball, the England and Wales Cricket Board (ECB) have put forward a new rule. An ECB official has said that the board would push ICC to allow the coronavirus player substitutions. The rule, if approved, could be implemented in the Test series this summer which could happen against West Indies and Pakistan.
This is specifically for Test cricket, says ECB Director of Events
As the ECB is planning to create a 'bio-secure' environment for holding the series in July, the board looks to have this system in place by then. By the laws of ICC, only players who have head injuries can be replaced if they have a concussion. This rule was brought in play after last year's World Cup. Under this change of rule which can be put into place, a late substitution would also be allowed on coronavirus grounds. The current media reports which have been circulated doesn't regulate how this would take place or whether it would involve testing players.
"I know there are still some considerations from an ICC perspective about a Covid-19 replacement," ECB Director of Events Steve Elworthy was quoted as saying by News18. "That still needs to be agreed. This is specifically for test cricket, and we would hope that would be in place well before the Test series starts in July."
As far as the resumption of international cricket is concerned, Cricket West Indies (CWI) has given its approval in principle on Friday for the Test series in England. This series was originally scheduled in June but now has been moved to July. While cricket in England remains suspended until August 1, a group of 55 cricketers have been asked to return to training to prepare for the start of the English summer season.
Follow us on Google News