'Empty stands make any bowler comfortable' – Kuldeep Yadav on playing IPL behind closed doors
He also felt that the bowlers will have an extra edge on the batsmen in front of empty stands.
Updated - Apr 24, 2020 12:46 pm
135 Views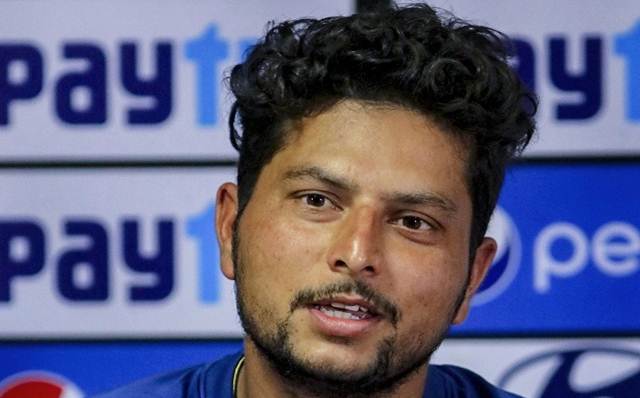 The 13th Indian Premier League (IPL) was supposed to be in its fourth week by now. It was scheduled to commence on March 29 but the Coronavirus outbreak across the globe led to its being first deferred until April 15 and now has been suspended until further notice by the BCCI. Though there are still question marks over the league happening this year, there is still a slender of a chance that the tournament might take place later in the year.
Rather there is every chance that the IPL goes ahead behind the closed doors once the normalcy resumes in the next few months. Many former Indian cricketers are of the opinion that the IPL should kickstart the cricketing action once the ongoing pandemic ends. But are the players ready to play the tournament behind closed doors? If Kuldeep Yadav is concerned, the chinaman believes that the bowlers will be more comfortable to bowl without crowd.
In a recent interaction with Boria Majumdar on Fancode, the young spinner felt that the bowlers will be under less pressure if the IPL is played behind the close doors. "One interesting point is, any bowler would love this (playing behind closed doors). When the stands are full, it is easy for any batsman to come over (and play his shots) and empty stands would be bonus for any bowler. What I think it is good for bowlers." Kuldeep said.
Kuldeep Yadav cited Chinnaswamy crowd's example
Kuldeep Yadav cited an example of the likes of Virat Kohli and AB de Villiers going gaga against any bowling attack especially at the Chinnaswamy stadium which is RCB's home ground. Speaking about the same, he said that the bowlers are always under pressure in such a jam-packed stadium and empty stands will give the bowlers an extra edge over the batsmen.
"Suppose s is playing against RCB at Chinnaswamy stadium which is always full. Then players like Virat bhai and AB (de Villiers) probably go against any attack. So if you are playing in empty stands, it gives you an extra edge over the batsmen. So empty stands make bowlers more comfortable," he added.
Interestingly, it was Kuldeep Yadav who was at the receiving end of an assault almost exactly an year ago against RCB when Moeen Ali had slammed him for 27 runs in an over at the Eden Gardens after which he was in tears.