ENG vs IND: Can Virat Kohli break the England curse?
If Kohli is to be unanimously declared as the modern-day game's best cricketer, this England tour is going to be the all-important litmus test to reach a conclusion on the matter.
Updated - Jun 28, 2018 2:50 pm
2K Views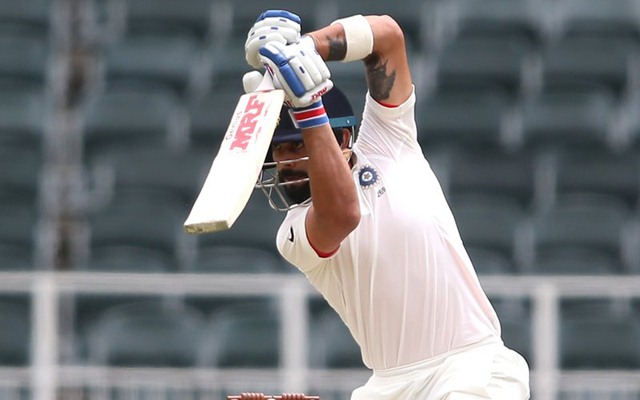 Follow us on Google News
August 2014: Who thought that the serene picturesque grounds of England could become the worst nightmare for a batsman being hailed as a future great? A 25-year-old Virat Kohli back then would be able to give you a first-hand account of what that might feel like. An abysmal score-tally of 134 in 10 Test innings and an edged dismissal in the slip cordon too many would be enough, to sum up, the disastrous run that Kohli had in England back in 2014.
Now that the extensive 2018 India tour of England is on the verge of kicking off, what might be going through the Indian skipper's head? Is "history going to repeat itself?" Or is it going to be a case of "lightning doesn't strike the same spot twice?" If Kohli is to be unanimously declared as the modern-day game's best cricketer, this England tour is going to be the all-important litmus test to reach a conclusion on the matter.
County stint miss: Boon or bane?
County cricket loyalists were overjoyed when Surrey announced the inclusion of Kohli into their side for a short summer stint in 2018. This decision to acclimatize himself with the English conditions ahead of a difficult tour was hailed as a substantial move by critics and fans alike. However, as fate would have it, the plan didn't materialize owing to a neck injury that Kohli had sustained in his side, the Royal Challengers Bangalore (RCB)'s penultimate game in the eleventh edition of the Indian Premier League (IPL).
So was this outcome a desirable one? In Kohli's own words in the press conference before he and his team left for the UK, "In hindsight when I look at it now, it's the best thing that has happened for me. I wanted to go and experience as this is the place where we haven't played so much as there's big gap of four years and you forget what conditions were when you played last time… I would have gone there feeling 90 percent rather than 110 percent that I feel right now. I would rather be like this as I needed to be fresh for the tour. Although not intended but this is the best thing to have happened."
An invigorated Kohli will take the field in the UK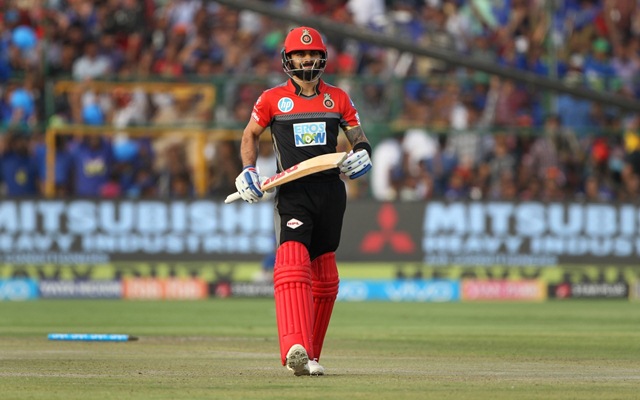 Had the Indian captain not sustained the neck injury and gone on to play county, he surely would've been a tad bit more knowledgeable about the English conditions. But when you put technical knowledge on one end of the weighing scale and the hunger to excel at the sport on the other, which one do you think makes the bigger impact? Who would you rather see on the field – a tired batsman with two more matches in his repertoire or an invigorated one willing to think on his feet?
As of May 2018, Virat Kohli had been a part of 61 matches (9 Tests, 29 ODIs, 9 T20Is and 14 IPL encounters) in a span of just 11 months. Severely overworked would be a mild phrase to describe his condition. In all fairness, his neck injury was perhaps nature's way of telling him and the world how badly he needed some time off to rejuvenate himself. Now that he's had a month off, not only has he prevented the injury from aggravating under duress but has also come to a possess a new-found will to go out there and dominate the opposition.
The world needs to cut Kohli some slack
Defeats and dismissals are a part of the game. Kohli's 2014 England outing has earned him criticism that has exceeded its expiration date by a mile. Seeing James Anderson exploit his wobbly technique outside the off-stump was anything but a pretty sight. However, post-2014 not only did he flourished in the 2017 Champions Trophy in the same conditions but has also grown as a player. Hence, to ignore all his performances in recent times that include a feat as rare as four double centuries in four consecutive Test series' for a bad stint four years ago is nothing short of cruel.
Speaking his mind on the matter, Kohli said in the press conference before leaving for England, "I think lot of people have held on to the last tour of England for too long. I think we have had the Champions Trophy (2017) in between and it wasn't held in Bangladesh." This time around, the onus is on the Indian captain to prove his mettle and given his tendency to relish the toughest of challenges, the world might just be in for a treat.
How important is it for Kohli to excel in England?
Even today, if you visit the Mecca of Cricket, Lord's, you'll find the tour guide pointing at the list of centurions and inquiring about the most conspicuous absence from the chart. Sachin Tendulkar has a hundred international centuries to his name yet, the lack of one at Lord's is the one jewel-embellished feather that eluded his cap and hence, is still remembered. Such is the importance of England and its conditions in world cricket.
As a result, if Kohli is to put all speculation about his being the world's greatest batsman in the current scenario to rest once and for all, the 2018 England tour is be the hurdle that he has to cross. With 3 T20Is, 3 ODIs and 5 Tests up for grabs, the flamboyant batsman has a lot at stake.
Firstly, he has to improve on his own not-so impressive batting track record in the country. More importantly, this time around he's at the helm of his team. This time, he has to lead his team to something magical by keeping them motivated and captaining them ably. Only time will tell if Virat will come out unsinged at the end of this fiery battle!
Follow us on Telegram