England cricket stands in solidarity with football's social media boycott against online abuse
Notably, Jofra Archer and Moeen Ali have reported racially motivated attacks on Instagram on at least two occasions last year.
Updated - Apr 28, 2021 6:32 pm
446 Views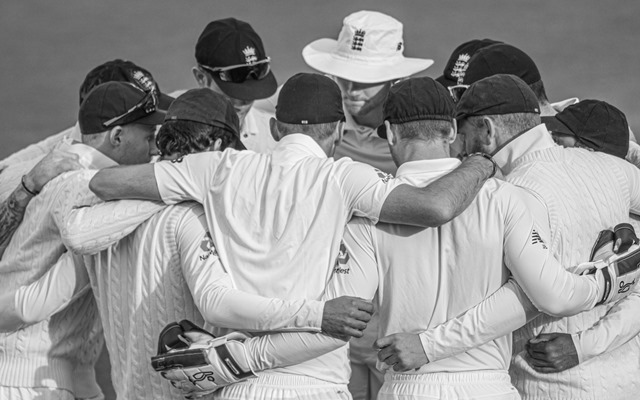 English Cricket Board (ECB) has announced that it will take part in a social media boycott this weekend in a "show of solidarity against online abuse". This comes after leading English football clubs and organizations released a statement announcing their decision to boycott all online social media platforms from 3.00pm on Friday, April 30 until 11.59pm on Monday, May 3.
Notably, Jofra Archer and Moeen Ali have reported racially motivated attacks on Instagram on at least two occasions last year. Ali was even named in a highly controversial tweet by author Taslima Nasreen recently, which as per the author was a "misunderstanding". Following those incidents, veteran pacer Stuart Broad had weighed in his opinion suggesting that the country's cricket team would be prepared to boycott social media if the players wanted to take a stand against online abuse.
Premier League and Women's Super League sponsor Barclays and broadcasters Talksport and BT Sport will also join. The England Cricket Board and the 18 first-class counties, the eight women's regional teams, the Professional Cricketers' Association (PCA) confirmed on Wednesday that they would stand in solidarity with the move.
"In taking part in this boycott, we want to show solidarity with football and amplify its message that nobody should have to suffer abuse, racism or harassment on social media because they play, or are involved in professional sport," the statement said.
We are united in our commitment to fight racism: ECB CEO
The increasing cases of racist abuse on social media platforms had prompted the governing bodies and leagues in English football to write to Twitter and Facebook in February, demanding stricter enforcement of anti-discriminatory regulations. Facebook ensured in February that tougher measures would be taken to tackle the issue, while Instagram announced a tool that will enable users to automatically filter out abusive messages from users they do not follow on the platform.
"As a sport, we are united in our commitment to fight racism and we will not tolerate the kind of discriminatory abuse that has become so prevalent on social media platforms. We're proud to add our voice to all those across sport who are sending the message that more can, and must, be done to eradicate online hate." Tom Harrison, the ECB's chief executive said.
"Social media can play a very positive role in sport, widening its audience and connecting fans with their heroes in a way that was never possible before. However, players and supporters alike must be able to use these platforms safe in the knowledge they do not risk the prospect of facing appalling abuse," he added.
"The PCA is fully supportive of the social media boycott as cricket stands together with football and other sports in a show of solidarity against online abuse. Social media companies have to do more. Our members are often victims of horrific online abuse with little or no punishment for the perpetrators and this has to change," Rob Lynch, the PCA's chief executive said.
"A unified silence from players and the wider game is a powerful stance to show that our members will not allow social media companies, which have brought so much benefit to the game, to continue to ignore and fail to prioritise the need for appropriate legislation in protecting people against online discriminatory behaviour."
"We continue to support our members while working collaboratively as a game to lobby the social media companies and the government through the Online Safety Bill for swift action in making social media a safer space for our members and wider society," he added.
England pacer Jofra Archer had call for action against the wrongdoers. "I [have] given a lot of thought about reacting to this and I hope that no-one else has to deal with stuff like this on a regular basis," Archer wrote on his story. "It isn't ever acceptable and should be addressed properly in my opinion. I will never understand how people feel so freely to say these things to another human being. It baffles me," an Instagram story posted in March read.