England vs West Indies: Simulated crowd noise to be played in stadiums during the Test series
"Some noise around would be great," Kemar Roach said.
Updated - Jul 6, 2020 6:19 pm
1.9K Views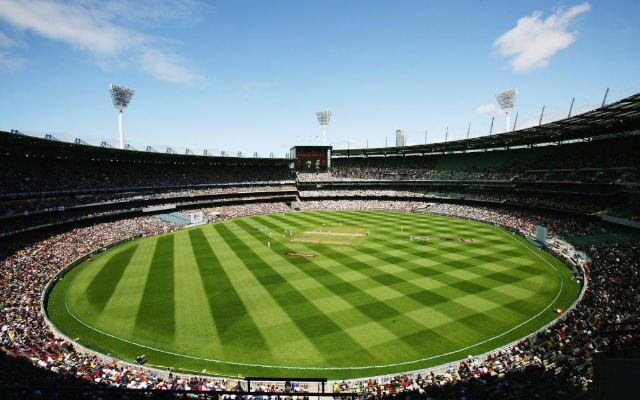 Just like Football, the simulated crowd noise and music will be played during the cricket matches to provide a competitive environment to the players. This will also result in fans experiencing a real life stadium experience while sitting in front of their screens at home.
There has been no game of cricket anywhere in the world for the past four months due to the Coronavirus outbreak. The West Indies tour of England will mark the return of cricket amidst the pandemic. England is scheduled to face West Indies for the historic three-match Test series from July 8 to July 28. The inaugural match will be held at Ageas Bowl, Southampton from Wednesday, July 8.
However, the crowds are not going to be a part of the Test series for safety purposes. All the matches would be held in a bio-secure environment while following all the health guidelines issued by the International Cricket Council (ICC). In the absence of the fans, organisers are looking at different creative options to improve the match experience for players in empty stadiums.
According to The Times, the England and Wales Cricket Board (ECB) and West Indies Cricket have agreed upon playing the sound clips from past matches to bring some kind of normalcy during the series. Also, both the teams would be together deciding on which noises to play in the stadium. The broadcasters would also be controlling the stump mics in the absence of ambient noise at the stadium.
Some noise around would be great, says Kemar Roach
Many players have admitted that playing in empty stadiums would be different as they thrive on the energy from the crowd. In the absence of the crowd, there can be a lack of zeal and competitive spirit among the players on the match field. West Indies pacer Kemar Roach supports the idea of playing fake noise in the stadium as he believes that some noise would be better than absolutely nothing.
The Caribbean further added that it would be weird to play like this as the stadiums in England are generally packed in normal conditions. "Some noise around would be great. It will be strange for us playing in England where there is always a lot of crowd noise and atmosphere," Roach said.