English league bowler's unsporting act denies the batsman a well-deserved ton
Many have slammed the cricketer over his actions.
Updated - Aug 6, 2018 1:07 pm
1.1K Views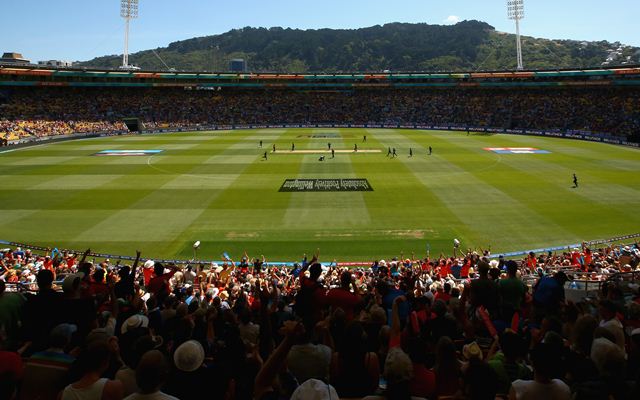 Follow us on Google News
Conceding a game unethically by denying the batsman a chance to hit a personal milestone is something not new in cricket. But what a bowler in a second-grade Somerset Cricket League one-day game did recently to deny the batsman a well deserved century was an absolute dishonour for the gentleman's game.
Jay Darrell, an English cricketer who did all the hard work for his team Minehead Cricket Club (CC) second XI against Purnell CC first XI by pulling his team closer to the set target of 280 from a tricky 116 for 3, found himself being left stranded at 98, thanks to an unsporting act from a bowler.
Darrell was on 98 and a strike away from scoring his first century and his team needed just two runs for victory when a Purnell bowler intentionally threw the overhead no-ball intentionally which went straight to the boundary, losing the game yet denying the young batsman a chance to relish his personal feat of scoring a ton.
The bowler then allegedly had a laugh over what he did although his own teammates, along with the players from Minehead, were livid with such a shocking display of sporting spirit. Criticism also poured in from all directions against the act on social media.
Today I witnessed the worst cricket moment of my life… @MineheadCricket 2s needed 5 runs to win, Jay Darrell was on 95*, never scored a league ton! Purnells bowler THREW the ball for a no-ball 6… embarrassing! @BumbleCricket thoughts?

— Gus. (@MarshAngus) August 4, 2018
SERIOUSLY?
How utterly pathetic. Shame on you @purnellcc. https://t.co/jSryH4FP1t

— Piers Morgan (@piersmorgan) August 4, 2018
The absolute state on @purnellcc what a shambles. Hope he's banned from the club for life

— Gareth Williams (@Gareth_beef) August 4, 2018
if that was my team @DundrumCC if club didnt ban him for at least full season id quit my beloved club #disgraceful

— WEEDY (@weedy50weedy) August 4, 2018
Shocking @purnellcc i hope your bowler has nothing to do with trying to bring through your youngster's. Congrat's @MineheadCricket Jay Darrell hope your proud of a great knock. 🏏👏#Cricket #SundayMorning #Growapairandbanhim https://t.co/pFPerXc3AT

— Richard (@AuctioneerHicks) August 5, 2018
I love playing cricket but jheeze i ache and hurt like hell next day!! #bottlejob #💯❌

— Jay Darrell (@JayDarrell1) August 5, 2018
Purnell captain apologises
Minehead Cricket Club later said on Twitter that it was "not nice to see" and although it appreciated the fact that the captain of Purnell CC apologised to Darrell over the bowler's act, it also said "some things just can't be undone."
Not nice to see. But more to the point, a great innings and a great win. Respect to the @purnellcc captain who apologised to the batsman on behalf of his bowler. But some things just can't be undone 🙁 https://t.co/Sqip8nEQRz

— MineheadCricketClub (@MineheadCricket) August 4, 2018
Darrell himself commented on the incident later on Twitter saying: "Hell of a game today. Shame the way it ended but oh well."
Hell of game today shame the way it ended but oh well!!! Thanks for all the support today!! #UTP #Mineheadcc #litter

— Jay Darrell (@JayDarrell1) August 4, 2018
Purnell CC authorities also spoke out on the micro-blogging site, saying, "the unsavoury scenes to end the game can't be condoned" and added that both the bowler and the club's captain apologised over it. It also said that the matter would be dealt with internally. It also came up with a statement which defended a particular bowler whose name was doing the rounds as one who indulged in the act.
Our 1st XI were well beaten today by @MineheadCricket. The unsavoury scenes to end the game can't be condoned & both the Captain & the player made full & sincere apologies to those involved after the game. The incident will be dealt with internally by the Club.

— Purnell Cricket Club (@purnellcc) August 4, 2018
Last year, West Indian all-rounder Kieron Pollard was slammed on social media after he bowled a no-ball to deny the opposition batsman Evin Lewis a chance of scoring a century in a Caribbean Premier League encounter.
[interaction id="5b66b065afc9e4ce0b1ca2a7″]
Keep following CricTracker for more news and updates
Follow us on Telegram