English legends worried about Tom Westley's future
Bob Willis and Sir Ian Botham said they were worried about the repetitive nature of Westley's dismissals.
Updated - Aug 26, 2017 11:55 am
113 Views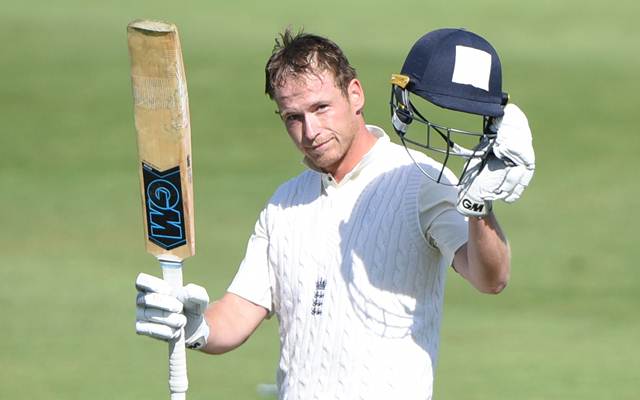 Former England cricketers Sir Ian Botham and Bob Willis have expressed their concern for top order batsman Tom Westley's future. Westley has been struggling to cope with the Caribbean Pacers in the ongoing Test series and was trapped in front of the stumps in a similar way on both the occasions he got an opportunity to bat.
The way he is got out in the first innings of the second Test was reminiscent of his dismissal in the first Test. Speaking to Sky Sports after England were rattled for a below par 258 in the first innings, the iconic pacer of the 80s, Bob Willis said he was worried about the repetitive nature of Westley's dismissals.
He also said that these technical glitches might play the spoiler in the 28-year-old's mission to book a ticket in the Ashes flight. England will be traveling to Australia this November for another pulsating edition of the iconic Ashes series.
"He seems to be a bit like Keaton Jennings in his brief outings this summer. He's getting out the same way every time. His bat goes down to mid-on rather than down the pitch and he's missing straight balls. He's now in the dock I'm afraid. You can forgive players for getting out but this is clearly a technical fault," said the 68-year-old, who once terrorized batting lineups with his partner in crime Sir Ian Botham.
Stoneman needs more time
England has been shuffling with their available opening options, keeping Alastair Cook in common. The management has tried out Keaton Jennings, son of former South African cricketer Ray Jennings. He failed to impress the selectors in recent times after registering a ton on debut against India at Mumbai last year.
They are now trying out another southpaw, Mark Stoneman who too has not been very impressive. But Botham reckons he needs more time to settle in and the one he is concerned about is Westley. 'It's Westley who I'm worried about. Mark Stoneman needs to be given more time," said the legendary all-rounder.