Even if the team needs 400 runs Virat thinks he can do it: Ravichandran Ashwin
Updated - Jan 22, 2017 8:20 pm
55 Views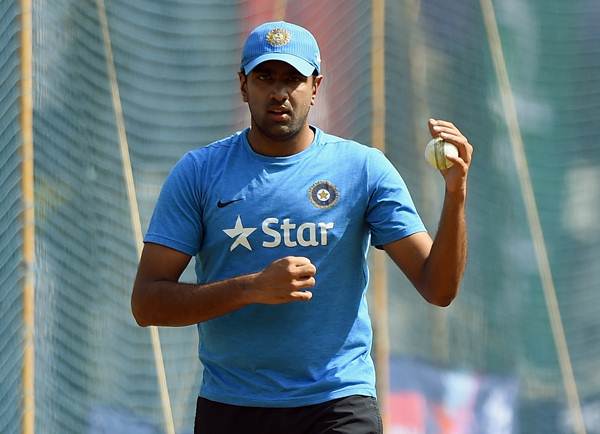 The ICC Test Cricketer and Cricketer of the Year 2016, and arguably the best spin bowling allrounder in the world today, Ravichandran Ashwin is already an icon in many Indian hearts. The 30-year-old has been India's lead spinner in all 3 formats for the last 4 years. Recently, he became the second fastest bowler in history to 200 test wickets.
His 24 5-wicket hauls are already the 4th most on India's all-time list. His 52 wickets in T20Is make him India's leading spinner in terms of wickets in that format. In an exclusive interview with Cricbuzz, Ashwin revealed more about his younger days, his instances of self-belief (or the lack of it), engineering in college and also talked admirably of the current Indian captain Virat Kohli.
Ashwin is one the most qualified cricketer in the current Indian team, having studied computer engineering in Chennai. "My first instance was when I went to do engineering and how that translated into self-belief of playing cricket."
"I was at the crossroads when I was not able to make a decision if I have to do engineering or which (of the two) has to take first priority. So I stood there and decided in the second year that I had to take up more time towards cricket and that engineering had to take a backseat. Because this is what I loved doing. When I started doing that, my engineering became far more tougher. People actually started harassing me and there were people, like the college dean, principal, HOD started saying that 'You anyway earn a lot of money playing cricket, why do you want to do engineering?
[interaction id="5884856d6904cee705a694e0"]
"This is meant for people who want to survive engineering.' I had to hear all those things. So I decided 'I have enrolled here, so there's no looking back, let me go after cricket completely and let me also give my best for engineering'. That kind of made the steely resolve inside me. So that was one of those incidents that I completely trusted that cricket was my love and self-belief helped me get through it." Ashwin added.
He talked about how non-selection really affected him, but how it can be particularly brutal on youngsters, going to the extent that "I think a blow to someone's confidence when he is very young, say when he is 16, 14, 17, can actually kill his career." Ashwin was straightforward and vocal about the injustices and chinks in the Indian system bluntly stating that about 80% of the Indian cricketers are accidents. "It is only natural that a kid who is 14 or 15 years old and is hit by a selection drama NEEDS help. If he is helped, if the cricketer is talented, he will come through. Which isn't something that is happening."
Among others, he talked about his relationship with Virat Kohli, "I think Virat has a very different kind of confidence. It is not quiet confidence, it is exuberant confidence, which can be very infectious. Many a time I have seen him say 'Okay, don't worry I'll make the runs'. It could be even 400 runs and he would say he will make it. That's an amazing sense of self-confidence for someone to have. And he's got extraordinary skill to back that confidence. I think his confidence stems from a lot of good work ethic."