Ex employee of USA Cricket accuse the board of racial discrimination, case filed
Kirk Greaves, an ex USA Cricket employee, has demanded compensation for the discriminatory issues faced by him.
Updated - May 14, 2022 11:23 am
172 Views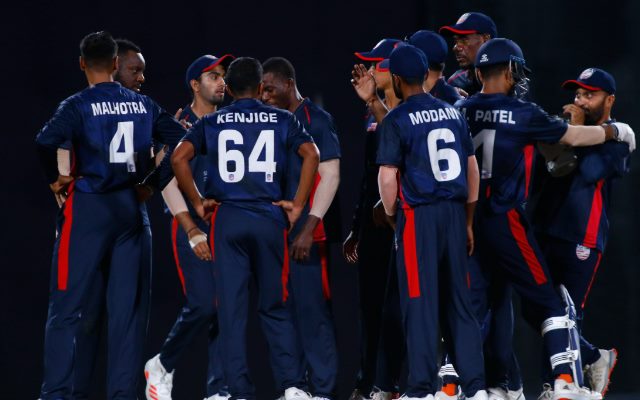 Follow us on Telegram
Racial discrimination has become one of the biggest issues in the world at the moment and there have been a lot of measures from boards to eradicate it anywhere possible. A number of former cricketers who have had to go through a lot of mental stress over the incidents have now started to open up and subsequently, the boards have also investigated the cases as well. However, now an ex-contract employee, Kirk Greaves has filed a lawsuit at a federal court against USA Cricket for 'racial discrimination acts' during his tenure and has demanded compensation amount of USD 2 million for the damages.
Greaves started working on a four-month probationary period after being hired as the Operations Manager (contract) in USA Cricket last year and has alleged a "toxic work environment, unfair employment practices, wage disparity and discrimination" in his case filing. He has also alleged that "a budget set aside for his full-time conversion was used to increase an offer for a white employee."
All allegations in the lawsuit are entirely false and without merit: USA Spokesperson
A USA spokesperson meanwhile noted of being aware of the case filed and talked about Greaves not getting his contract renewed. He mentioned that the allegations from Greaves are false without proper evidence and added that USA Cricket would be preparing a strong defence against the case. He concluded that the matter will be taken care of by their lawyers and hoped to get the case dismissed soon.
"USA Cricket is aware of various details of a lawsuit being brought by a former contractor against USA Cricket. The individual is one of a number of contractors previously engaged by USA Cricket whose contracts were recently not renewed. All allegations in the lawsuit are entirely false and without merit, and USA Cricket denies and will aggressively defend against them," said a USA Cricket spokesperson as quoted by Cricbuzz.
"The matter is currently in the hands of USA Cricket's lawyers. We look forward to the case being dismissed in due course and will not be making any further comment at this time," the spokesperson added.
Follow us on Google News