10 Interesting facts about James Tredwell
Updated - Feb 27, 2016 11:26 am
54 Views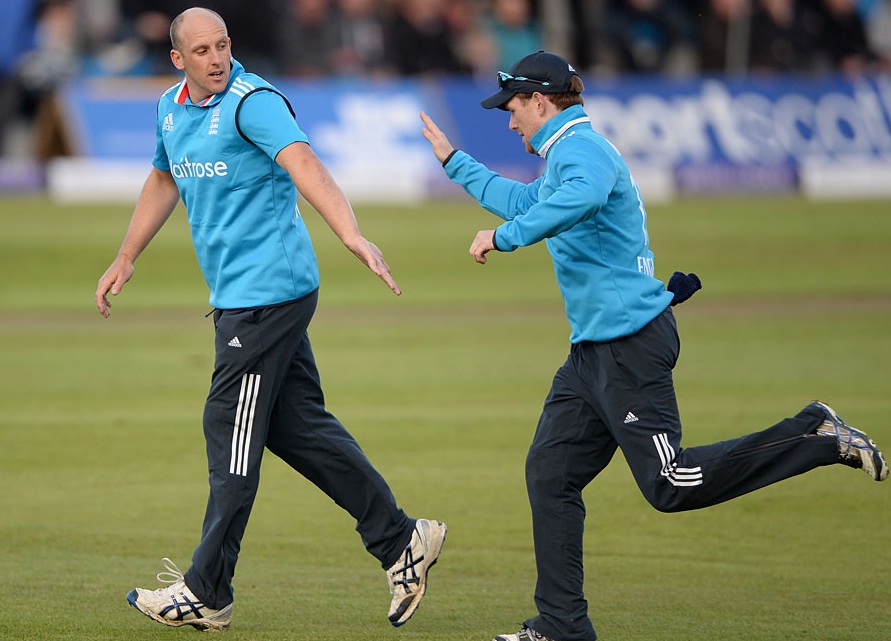 Follow us on Google News
The story of James Tredwell has always been a quiet one. An off-spinner by trade, Tredwell has gone about the business of plying his trade in both domestic and international levels. The Enlgish off-spinner has been described as an introvert by many. Not very vocal and a silent practitioner. Tredwell also boasts of a few records in international cricket, that said here are some interesting facts about James Tredwell.
1. Birth:
James Cullum Tredwell was born on the 27th of February 1982 at Ashford, Kent County, England.
2. An old fashioned offie:
James Tredwell carries the reputation of being an old-fashioned off-spinner. His simple and slow arm action allows him to bowl both the slower and the flipper deliveries. His action also allows him to flight the ball much more than the regular modern-day offie. His flighted delivery has earned him the most number of wickets.
3. Nickname:
Tredwell is known as Tredders or Pingu.
4. Never really a superstar:
James Tredwell was never really a superstar. In contrast to his competitor Graeme Swann, Tredwell has stayed away from sledging and the limelight.
5. The business of off-spin bowling:
For someone like James Tredwell, cricket is the universe and wicket scalps is the currency. He reinforced that claim when the Brits made a tour to the Caribbean. The Guardian was quoted that day stating, "The irony of an off spinner who cannot get in a Second Division county side but who now plays a big part in dismissing an international side in a Test match is not lost on James Tredwell." Tredwell displayed a brilliant performance that match with figures of 4/47.
6. The burden of captaincy:
The 2009 season saw James Tredwell appointed skipper of the Kent side. However, the burden of captaincy proved to be too much for Tredwell as he stepped down and was replaced by Robert Key. "Maybe I was a bit hasty in taking the role on initially and should have thought a bit deeper," Tredwell continued. "I genuinely thought I could have a real impact and I still do – if I was able to give it my full attention full-time", Tredwell said.
7. A useful hand with the bat:
James Tredwell is a left-hander and can provide useful runs with the bat in the tail. Tredwell has proved his prowess with the bat time and again with 3 centuries in First Class cricket.
England's debacle in the ICC Cricket World Cup 2015 saw drastic changes take place within the ECB. Tredwell however, kept his place at the side. Following the disastrous World Cup campaign, England toured the West Indies, where Tredwell's prowess with the ball on the dry Caribbean wickets came to the fore.
9. Best bowling figures in an innings:
On the 6th of May 2009, James Tredwell took his best ever bowling figures for Kent against Glamorgan. In 29 overs, Tredwell took 8 wickets and conceded just 66 runs making his figures the best in English county cricket.
10. The Introverted journeyman:
As put by renowned journalist Vic Marks, "James Tredwell is not and never will be a superstar. He is the journeyman's journeyman and a fine antidote to the celebrity cricketer."
Follow us on Telegram