Faisal Hasnain quits as the 'Chief Financial Officer' of the ICC
Updated - Dec 9, 2016 8:00 pm
224 Views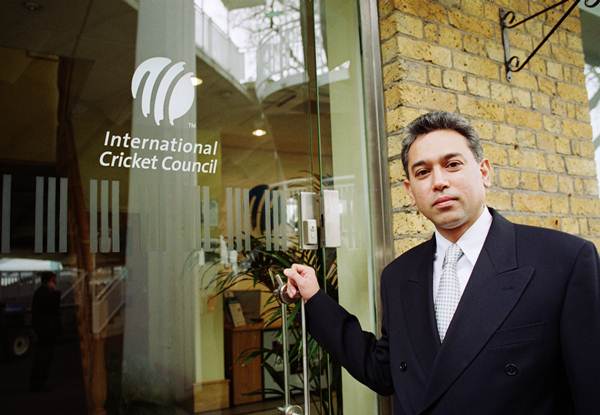 Follow us on Google News
Faisal Hasnain, the Chief Financial Officer (CFO) of the International Cricket Council (ICC), has resigned all of a sudden. The reason behind his resignation remains uncertain. Hasnain, known as a highly-qualified and experienced professional, was said to be quite close with the Board of Control for Cricket in India (BCCI).
Singh, it is said, has left on his own but the two exits mean there are no South-Asians in the senior management of the ICC which is, of course, headed by an Indian. One has 'retired', one has been removed and one more has been superseded.
His decision to step down from his duties coincides with ICC announcement where it stated that YP Singh, the general manager of the world body's Anti-Corruption Unit (ACU), has retired. A former CBI officer, he has been with the world body for close to five years.
There are a couple of theories behind the organisational changes, on of them being the unresolved tax issues of the 2016 World Twenty20 which was held in India. The ICC had hoped to get tax exemption from the Government of India but it is understood that till recently, the exemptions could not be obtained.
The second theory rumours that Hasnain role in the tax matters is unknown but ICC chief executive officer Dave Richardson had reportedly stated that the apex cricketing body was pinning its hopes on India's finance minister Arun Jaitley.
The BCCI members say the 56-year-old Hasnain fell out of the ICC bosses' favour for being too close to them. Often BCCI-backed candidate finds himself out of favour in among ICC Board members.  The ICC and the BCCI have been on the opposite sides on various occasions.
The third theory is that a powerful member of Finance and Commercial Affairs (F&CA) of the ICC wanted him out. The ICC, late last night, said Hasnain wants to pursue other 'interests and opportunities'.
Of Pakistan origin, Hasnain was with the ICC for more than 10 years in two stints. He had worked in England, Pakistan, Saudi Arabia and finally in the UAE.
He had first joined the ICC in 2002 and left it in 2008 only to return two years later. In those two years, Kushal Das, the current secretary of the All-India Football Federation (AIFF), had taken his position.
Follow us on Telegram