Former Bangladesh umpire Nadir Shah passes away
Back in February, Shah had come to Kolkata for his lung cancer treatment.
Updated - Sep 10, 2021 2:36 pm
711 Views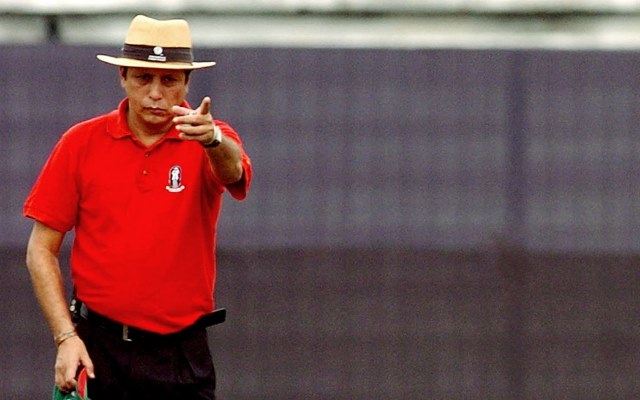 Follow us on Google News
Former Bangladesh umpire Nadir Shah breathed his last on Friday, September 10 at the age of 57 after his prolonged battle with lung cancer. Back in February, the veteran umpire had come to Kolkata for his treatment at the Tata Medical Centre. Shah had said that although he was at the fourth stage of the deadly disease, he was doing well clinically.
In March 2006, Shah officiated in his first match as an international umpire. From there on, he went on to stand in 40 ODIs, three T20Is and three Women's ODIs. He worked as a TV umpire in 23 ODIs and six Test matches as well. Shah also officiated in 127 List A, 54 T20s and 73 first-class matches.
BCB sends a message for Late Nadir Shah
"Nadir Shah was a most affable person who was loved and respected by all in the cricket fraternity. He will be missed. He lived for cricket and had always executed his responsibility as an umpire with fairness. We pray for the salvation of his soul," Nizamuddin Chowdhury, BCB chief executive, was quoted as saying in a condolence message.
In 2013, Shah's umpiring sojourn took a halt after the BCB banned him for 10 years on accounts of corruption. During a sting operation conducted by an Indian news channel, Shah, along with five other umpires, were caught in corrupt activities. The six umpires were banned by their respective boards.
The India TV channel aired the footage in October 2015 where Shah was willing to give LBW decisions on demand. In February 2016, the BCB lifted the ban on Shah, allowing him to officiate in domestic matches.
BCB president Nazmul Hasan Papon had said that since the other umpires, who were found guilty, didn't have the same punishment, Shah's ban had to be reduced.
"We have found that the others umpires found guilty for the same offence had not been punished for more than three years. So we've decided to lift Nadir Shah's ban," Hasan had said.
Shah last stood as an umpire during the 2019 National Cricket League. As a cricketer, Shah plied his trade in Bangladesh's domestic cricket for two decades. He played for clubs like Surjo Tarun, Azad Boys, Dhanmondi, Abahani, Mohammedan, Brothers Union, Biman and Kalabagan.
Follow us on Telegram