Former England bowler Chris Tremlett shares pictures of his dramatic physical makeover
The former pacer has put on 20 KGs recently and completely transformed his body
Updated - Jun 7, 2017 10:03 pm
9.4K Views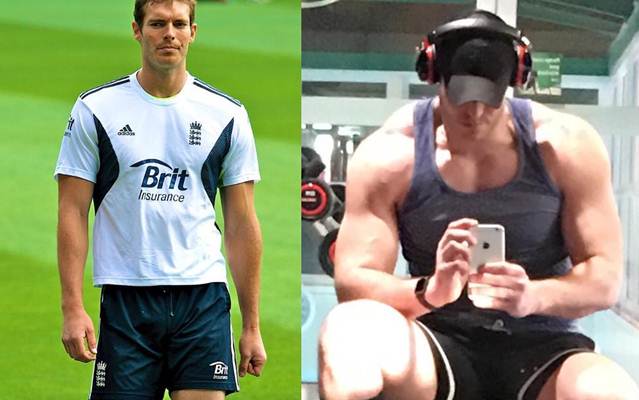 Former England pacer Chris Tremlett has undergone a dramatic body transformation and he has been talking about it on social media. From being a tall, lanky fast bowler to turning into a bulky hulk, Tremlett has transformed himself and the social media cannot stop talking about it.
Interestingly, the 35-year old has documented his transformation which he posted on Instagram. He revealed that he added 20 kilos of muscles to his body. Tremlett's international career remained confined to 12 Tests and 15 ODIs owing to chronic back issues which forced him to retire from all forms of the game in 2015. If not for the physical issues, the pacer had shown immense promise to be one of England's best pacers.
He began his career with Hampshire before moving to Surrey in 2010. The most memorable part of his cricketing journey was when he helped England regain the Ashes in Australia during the 2010-11 tour, grabbing 17 wickets in 3 Tests. He clarified in his post that he has not aimed to become a bodybuilder but just enjoying the challenges of working out and keeping himself fit.
"Just over 18 months now since retiring and as most of you know I've changed my body shape slightly," he wrote on Instagram."When playing cricket I had to stay lean and keep to a certain size, some will say I was still too big for cricket."
"I'm not a bodybuilder, I just enjoy the challenge and feeling of weight training and keeping fit. I believe you need a motivation to get you to the gym and for me, changing my body shape and getting stronger is my motivation," Tremlett wrote.
A post shared by Chris Tremlett (@christremlett33) on
Series of videos 
Tremlett has posted several videos and photos on Instagram showing off his muscular frame which has gone viral on social media and has generated a lot of interest among the fans as well.
A post shared by Chris Tremlett (@christremlett33) on