Former Indian cricketer thinks it is 'unfair to drop players based on yo-yo test'
Ambati Rayudu lost his spot in the ODI team due to his yo-yo test result.
Updated - Jun 21, 2018 3:42 pm
591 Views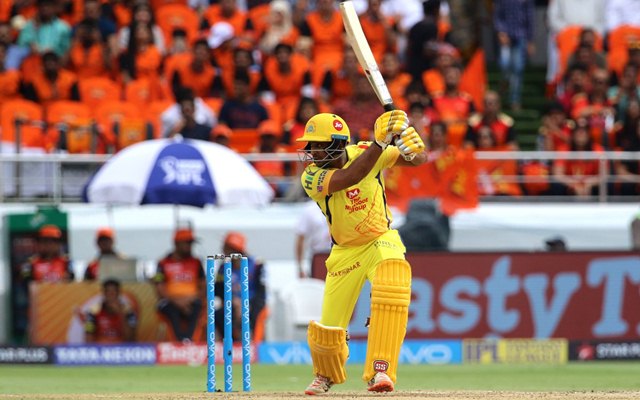 The debate and controversies surrounding the yo-yo test are surely not ending anytime soon. The fitness test has been made mandatory for any player to qualify for selection in the national team. So for the players, it is not just performance but also the level of fitness that determines if they are picked in the Indian team. Former Indian spinner EAS Prasanna doesn't think making yo-yo test compulsory is fair on the players.
A bunch of players who were selected in the India and India A teams recently failed the test and were replaced in the squad. Ambati Rayudu after his best IPL season with the bat was recalled in the Indian ODI team failed the test. Mohammed Shami who was making his way back after months of controversy also didn't hit the benchmark number. Along with young wicketkeeper-batsman Sanju Samson who was named in the India A squad for the England tour.
Yo-yo test not applicable for cricket
Prasanna thinks a physical endurance test like this is better suited for high action sports like tennis and basketball. For a game like cricket that is played for a longer period, it isn't required.
Speaking to International Business Times he said, "Yo-yo test is more applicable for games like badminton, tennis, basketball and other short games. For a lengthy game like cricket, I don't think yo-yo test is required.
What is required is endurance test because a player must last four to five days (Test cricket) at the highest efficiency. That is what the test should be, in my opinion."
Unfair on the players
In the past as well players like Yuvraj Singh, Suresh Raina and young spinner Washington Sundar were denied a spot in the team as they failed to meet the set results in the fitness test. Prasanna thinks it is unfair on the players to be dropped just on the basis of the yo-yo test result.
"I think, people who have been discarded on yo-yo tests, it is unfair for the players. Longevity of players in Test cricket should be tested. What is most important is that if someone can last long. In yo-yo test nobody can say he is fit or not fit," Prasanna said.