Former Pakistan cricketer Zulqarnain Haider turns to tennis ball cricket
Updated - Dec 5, 2016 12:47 pm
46 Views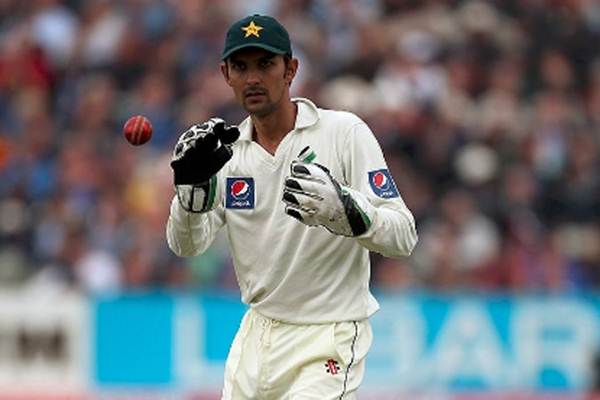 A professional cricketer who has earned the reputation of being a good player can still earn his living playing some form or the other. Former Pakistan Test wicketkeeper Zulqarnain Haider, who all of a sudden made an exit and sought asylum in the United Kingdom is now playing private Twenty20 tournaments the United States of America while also playing tennis ball cricket tournaments.
He also played the 10 Premier League in Dubai that offers the highest prize money (250,000 Dirhams) for a tennis ball tournament. "Tennis ball cricket can also be a career option. One of my friends was a part of the organising committee. So I came here for a few matches. You never know but hope this also gives players a scope of growth. The matches are completed in short span of time and is lucrative also," said Zulqarnain.
Cricket was the sole source of his earning after he returned to Pakistan the concerned authorities have helped him find a job along with that he played tournaments in the US to manage his financial requirements. "The bank job has helped me. When I came back to Pakistan from my asylum in the UK, the then interior minister Rehman Malik had helped me a lot. So I have this job. Also I went to the United States and played a few tournaments in Chicago, California and Washington. Two were T20 tournaments. So I am earning some money apart from the salary."
Zulqarnain played all the three formats for Pakistan and represented the team in one Test, four ODIs and three T20Is. "I have always maintained that I had specific issues with a few players whom I won't like to name. And I was right, wasn't I? Now the atmosphere in the Pakistan team is great. I have no problems with any of the current cricketers who are representing Pakistan. In fact, most of them I consider as friends. Those with whom I had problems, they are no longer playing for the national team,"
Though it looks highly unlikely that he will get a call back in the national team but he is optimistic and wants to do well in first-class cricket in case an opportunity comes knocking his doors. "I can still come back to the national side as a second wicketkeeper batsman. I know Sarfraz is doing a good job both with the bat and the gloves but I can be the second choice still. I am good enough for that. I will take it as a new beginning. Even during my first stint with the national side, I was understudy to Kamran Akmal," concluded Zulqarnain.