Former Pakistan opener Imran Nazir announces return after prolonged illness
Nazir in his short career made an impact in all the three formats of the game.
Updated - Aug 10, 2018 7:21 pm
3.4K Views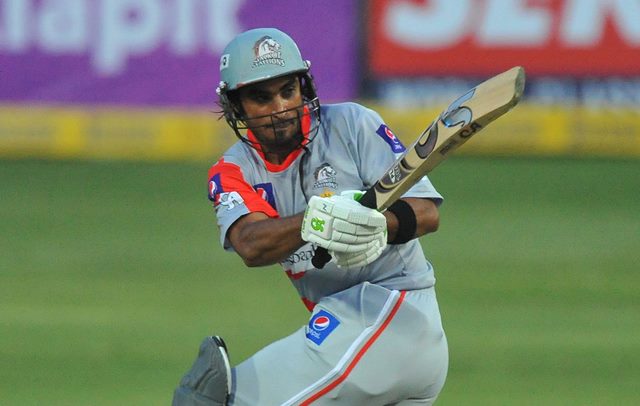 Follow us on Google News
Imran Nazir, one of Pakistan's gifted right-handed openers, has announced his return to domestic cricket after a prolonged illness over a period of four and a half years. The 36-year-old batsman who represented the national team between 1999 and 2012, has also started training at LCC Ground in Lahore and is eyeing a berth in the Pakistan Super League (PSL).
Nazir, who was known for his aggressive batting style, played his last international game in 2012, in the form of a T20I against Sri Lanka. His last appearance in ODIs (79) happened in 2009 while he played the last of his eight Tests in 2002. He is now looking forward to giving it another go for his fans who he said wanted to see him in action. Nazir was particularly thankful to fellow cricketer and former Pakistan captain Shahid Afridi over his return.
Thankful to the Shahid Afridi Foundation and PCB
Speaking to reporters on Thursday, August 9, he said: "I am thankful to the Shahid Afridi Foundation and the Pakistan Cricket Board (PCB) for helping me during my tough times," Pakistan's The Nation newspaper reported.
The player, who has four international hundreds (two each in Tests and ODIs) said: "I will see how much I can play by judging the quality of my game. My family and fans prayed a lot for me and I am really grateful to them."
Nazir also said that he had a chance to play in PSL last year but he could not since he was not fully fit at that time. He said he will not let the opportunity go if it comes to him again. "I have gotten many offers from cricket leagues and I will hopefully make a strong comeback," he added.
Nazir in his short career made an impact in all the three formats of the game. While he made a decent debut in Test cricket at the age of 17 in 1999 by scoring a half-century against Sri Lanka in the Asian Test Championship, he also became the second youngest batsman to slam a century in the ODI format after Afridi when he hit an unbeaten 105 against Zimbabwe at the age of 18 years.
He also made an impact in the T20 format and was the highest scorer in India's rebel Indian Cricket League in the 2008-09 season. He has played in 25 T20Is for Pakistan with an impressive strike rate of over 135.
Follow us on Telegram