Franchises set to earn massive profits in IPL 2018
The eleventh season is poised to witness each one of the eight franchisees earn over 100 crore profit.
Updated - May 3, 2018 1:42 pm
15.2K Views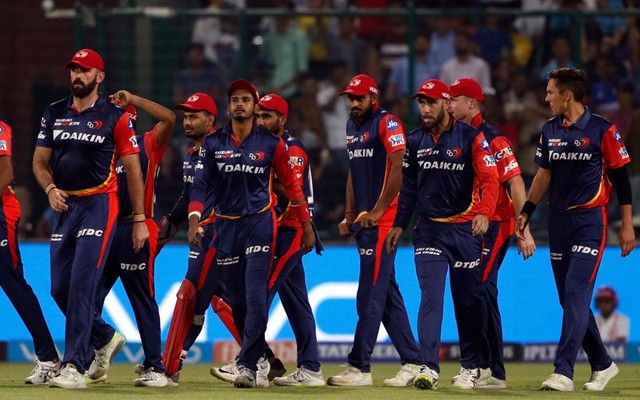 Follow us on Google News
The biggest event in India's cricketing calendar, the Indian Premier League (IPL) ever since its inception has evolved into one of the leading sporting leagues across the world. It has set a benchmark worldwide and has reached the epitome of grandeur in every possible way.
And now, after enjoying massive success over the years, the IPL franchises are set to finish the 2018 season with assured profits. The gestation period for the ten-year-old league is over for each of the team owners. The eleventh season is poised to witness each one of the eight franchisees earn an approximate ₹150 crore profit – a first for some of the team owners.
The IPL franchisees make a collective net gain of 40% from revenues of the BCCI. However, at the same time, the board also has a 20% share in franchisees' respective revenues. Hence, after taking that into account, it becomes 40% for the franchisees and 60% to the BCCI, insidesport.co confirms.
The IPL revenues across the board, including the franchisees' sponsorship sales, have seen an unprecedented surge this season.This monetary windfall was triggered by Vivo's ₹2,199 crore commitment to retain the IPL title sponsorship rights implying a 554% annual raise over the previous two-year deal. Next came the Star Sports blockbuster deal for media rights at ₹16,347.5 crore.
These twin deals have assured each franchisee of approximately ₹ 194 crore average revenue from the IPL central pool and an annual gross profit in the range of ₹150 crore.
The division of profits
In addition to the Central Pool share, the franchisees will be earning ₹55-65 crore from their sponsorship sales, gate receipts, and other affiliate sales. For once, they had to pay the big fat franchise fee to the BCCI. Instead, the board takes 20% from the franchisee's earnings on account of the franchise rights.
The BCCI Central Pool revenues will primarily come from media rights (STAR Sports), title sponsorship (Vivo) and other central sponsors. The gross annual revenue in BCCI IPL account for season 2018 is set to reach ₹3,910 crores.
Follow us on Telegram