From Bandipora to Mohali: The IPL dream of Manzoor Dar
The 24-year old has managed to impress and secure a contract for himself with the Kings XI Punjab for the upcoming IPL season.
Updated - Apr 3, 2018 3:30 pm
567 Views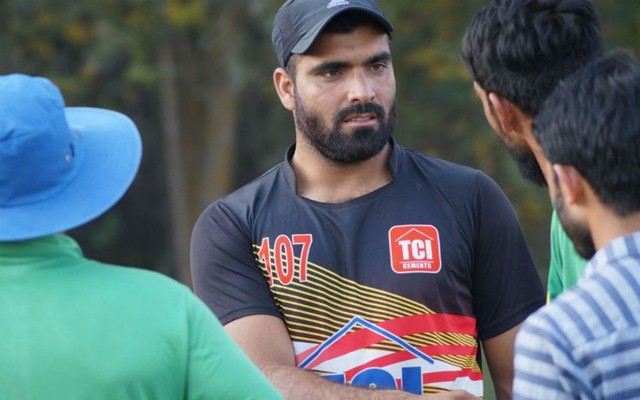 Follow us on Google News
The Indian Premier League is a platform for the young players to get recognized at the big stage. The turnouts in the domestic matches are usually low and the players do not get recognized for their performances. Players from lesser known areas get an opportunity to display their talent and make progress in their career. Jammu and Kashmir haven't produced many players for the big stage. Parveez Rasool was the first player to represent India from Jammu and Kashmir. Lack of infrastructure and training facilities affect the players to a great extent.
In the 2018 IPL Auction Manzoor Dar became the only player to be picked from Jammu and Kashmir. He was bought by Kings XI Punjab at his base price of Rs 20 lakh. The young man grew up in a remote village in Jammu and Kashmir's Bandipora district. He has had a difficult road so far. Dar did not enjoy the facilities that players in other states had access to. Financial difficulties added further misery to his life.
The challenges of being the eldest one in the family
Despite sheer poverty, the love and passion for the game have kept him going. He is the eldest of eight siblings-four sisters and three brothers. This meant added responsibilities on his shoulders as he had to look after his family. "Along with concentrating on my game, I had to also work hard to look after my family amid challenging circumstances. I had to leave my studies midway and support my father," said Dar as quoted by hindustantimes.com.
His cricketing journey began in a local cricket match where he scored a century that included eight sixes. His performance granted him an opportunity to play for a team in Srinagar. For his first match in Srinagar, Dar says, "I did not have a pair of shoes. I couldn't afford. I could have borrowed a pair from my teammates, but my feet are so large." Dar made his J&K debut last year, in the North Zone Syed Mushtaq Ali Trophy T20 tournament, and hasn't looked back. He has played nine T20s with a strike rate of 145 plus.
The cricketer had to work as a security guard in the night to support his family and focus on cricket in the morning. This decision changed his life forever and has improved the financial condition of his family. "At one point, we couldn't afford pen for my sisters. Shukur khuda ka! Meri behne abhi bhi pad rahi hai (Thanks to the Almighty, my sisters are also studying)," he added.
Dar is hopeful of getting an opportunity to feature in the first XI for KXIP. His next target is to master the famous "helicopter shot" played by MS Dhoni.
Here is the video of the day
Follow us on Telegram