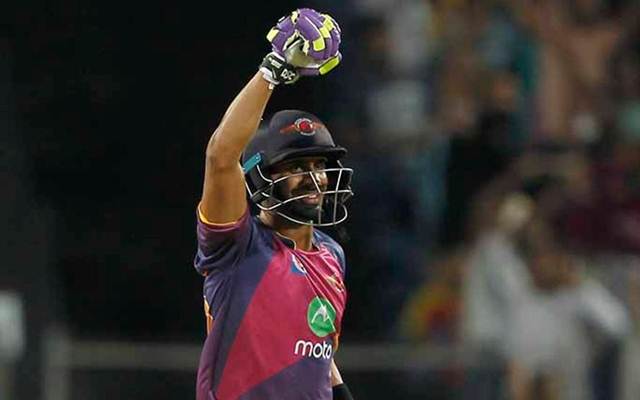 Manoj Tiwary, the Bengal cricketer, has played 12 ODIs and three T20Is for Team India. He made his ODI debut in 2008 and his last international game came versus Zimbabwe in 2015. The right-hander also has a century against the West Indies back in 2011. However, luck hasn't quite favoured him over the last few years as despite scoring decent runs, he has been out of the reckoning.
The 33-year-old also remained unsold in the erstwhile edition of the Indian Premier League (IPL). Tiwary last played competitive cricket for his state team in the 2019 edition of the Syed Mushtaq Ali T20 trophy. Last year, the selectors picked six squads for four-day matches against South Africa A, three Duleep Trophy matches and for a quadrangular One Day series.
Not seeing his name in any of the squads, Tiwary lashed out and said that one should be rewarded when he performs to expectations. In the 2017-18 domestic season, Tiwary scored 507 runs at an average of 126.7, the highest-ever List-A average in a single domestic season in India. He also averaged more than 100 in both Vijay Hazare and Deodhar Trophy.
Recently, Tiwary again hit back at the selectors, asking them about the criteria to get selected. He didn't mince any words in asking for clarity and also mentioned that he is ready to move to other teams. Tiwary dropped as many as four tweets to express his grief and anger.
Here is what he wrote
"Since the Duleep trophy teams 4 the year 2018-2019 is out and I don't see my name featuring in any of them. I want 2 ask d Selectors, Wat is d criteria 4 a player like me 2 get selected again in Duleep trophy teams or Indian team ? If u guys can be kind enough 2 let me know"
"Then accordingly will plan before a new season. I see few players got picked in this Duleep trophy team by turning out 4 new teams last year which includes Sikkim, Arunachal, Nagaland etc. Is it quantity over quality ?? If that's the case then I wud prefer goin 2 those team and Score tons of runs nd den get picked. Scored a double hundred against MP and a hundred against punjab nd both the teams had quality bowlers. I don't want to put up my stats but I wud request u all to just go and hav a look plz. Clarity is something which players looks for which"
"Is not there for me from last year and half. Last year I'm d only one in d history of Indian cricket 2 make a record in 50 overs tournaments at number 4 batting position. Scored at an average of 100 in both Vijay Hazare nd also in Deodhar trophy. I demand a clarity"
Here are all the four tweets from Tiwary
Since d Duleep trophy teams 4 d year 2018-2019 is out and I don't see my name featuring in any of them. I want 2 ask d Selectors, Wat is d criteria 4 a player like me 2 get selected again in Duleep trophy teams or Indian team ? If u guys can be kind enough 2 let me know

— MANOJ TIWARY (@tiwarymanoj) August 6, 2019
Then accordingly will plan before a new season. I see few players got picked in this Duleep trophy team by turning out 4 new teams last year which includes Sikkim, Arunachal, Nagaland etc. Is it quantity over quality ?? If that's the case then I wud prefer goin 2 those team and

— MANOJ TIWARY (@tiwarymanoj) August 6, 2019
Score tons of runs nd den get picked. Scored a double hundred against MP and a hundred against punjab nd both the teams had quality bowlers. I don't want to put up my stats but I wud request u all to just go and hav a look plz. Clarity is something which players looks for which

— MANOJ TIWARY (@tiwarymanoj) August 6, 2019
Is not there for me from last year and half. Last year I'm d only one in d history of Indian cricket 2 make a record in 50 overs tournaments at number 4 batting position. Scored at an average of 100 in both Vijay Hazare nd also in Deodhar trophy. I demand a clarity 👍

— MANOJ TIWARY (@tiwarymanoj) August 6, 2019