Game Changers : One big over can change the match
Updated - Mar 21, 2014 5:58 pm
65 Views
Such is the tag line for the World T20 2014 in Bangladesh; it is in nature of T20's to produce high voltage nail biting matches. As it suggests even an over can change the course of the match it can swing it in favor of either team. It is the reason players want to give 100% effort on every ball, you can see the bowlers steam in the fielders fly around, batsmen would not think of getting out before lofting the ball into the air.
Every squad has a player who they rely on the crucial of most occasions to get them through to take that one big leap and help them end up on the winning side. Here we are taking a look at that game changer the one big over player. One player from each team who we expect to be the game decider for them, their performances will also up the ante for the entire tournament.
(Teams are listed in alphabetic order)
Australia
Australia the very dominant side in International cricket who have ruled cricket for decades would rely on Shane Watson to be their man for the tournament.
Follow us on Google News
Shane Watson:
Wato an all-rounder is equally vital with the bat and the ball, the ability to open the batting as well as bowling is one of the best a player can wish to possess. Watson has scored 1067 runs in 41 matches including ten 50+ scores. At the same time he has also taken 36 wickets at an economy of 7.52 runs per over.
His status tell us more about him than anything with his wicket taking ability and run scoring that to at a good pace. He is surely a player to watch out for in World t20.
England
The English team which has won the World Champions in T20 crown in the past would want to repeat past success and make their records better in ICC tournaments with a win here.
Eoin Morgan: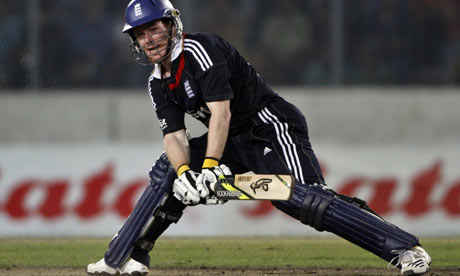 Morgan the left hand batsman will be the key to England's success in the championship. Morgan a limited over's specialist is a very aggressive batsmen, very tough to set a field for as he can hit the ball to any part of the ground. Smartly uses the field placements and can clear the boundary at will. Morgan has 982 runs from 44 T20I's and four scores above 50.
India
Indian team the first ever T 20 Champs who won the inaugural version in South Africa with mesmerizing performance have since failed to make a go in to the tournament. India would like to change it and make a strong case for them this time.
Virat Kohli:
May what be the format one can simply not ignore the impact of Virat Kohli on the match. The man who is and has been in red hot form, Kohli can take the match into his teams favor with the sheer class he has in his batting. He has scored 587 runs for India in his 21 appearances. A legend in making Kohli can be considered as a real threat by all opponents playing India, someone who has no specific batting weakness. Watch out this young Game Changer.
New Zealand
New Zealand has never quite been a team known to win major tournament. They have the players and the skill to win it, what would be interesting is the way they play in Bangladesh
Brendon McCullum:
McCullum the New Zealand skipper is the one player who has this ability in him to change the course of any game. Hard hitting, attacker McCllum is very vital for New Zealand's success. He is in good form off late the wickets in the sub continent should suit him as they are batsmen friendly. McCllum has 1959 runs in 64 matches that he has played and is among the highest run scorers in T20I cricket.
Pakistan
One time T20 champions Pakistan are a team to look out for in this World T20 as well. A team with multiple match winners, they know how to win it and are a real force in sub continent.
Shahid Afridi:
Among the many Afridi is our pick, he can win you a match with his fast leg spin and if he fails to do so be ready for his boom boom avatar. Afridi has found form with bat recently and can take the bowling on and finish games for Pakistan which has always been their problem. If Afridi does it again Pakistan might well take the Cup home. Afridi has scored 1044 runs in 70 matches and has taken 73 wickets at an economy of 6.48 this is what makes him so dangerous.
South Africa is known to be the Chokers a team which always looks the best and performs as well but only till the league stages. They are back to their tag as soon as into the knock-outs.
AB de Villiers is most often called as Mr.360 in shortest format of the game.
AB de Villiers:
AB is that one player you cannot stop from hitting you, he can hit any ball any place in the ground he wishes. Conventional and cheeky at the same time de Villiers would be the man to look to at if South Africa has to win the World T20. AB has made 878 runs from 51 innings with the best of 79*. His finishing and match winning abilities make him a game changer.
Sri Lanka
Sri Lanka the runners up they know how to go into the finals of all major tournaments but just don't seem to figure out how to get their hands on the trophy.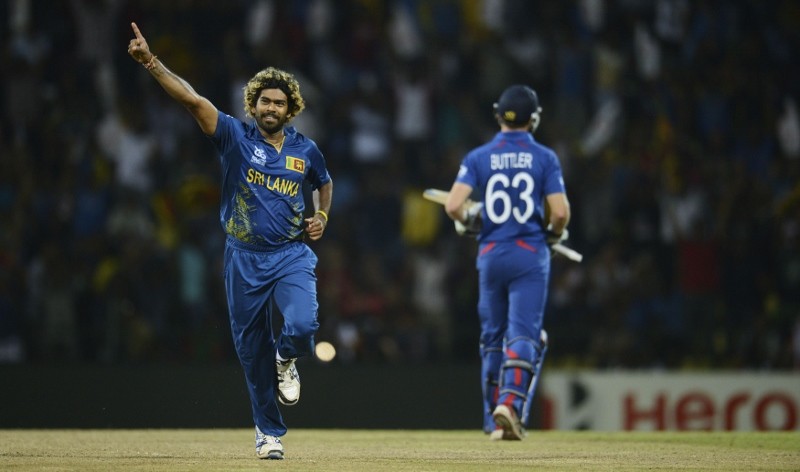 Lasith Malinga:
Talk of T20 talk of Malinga, bowling that too death bowling can never be explained without mentioning him. He is as good a bowler even at the open of an innings but the way he finishes off the match for Sri Lanka has no parallel. His toe crushing Yorkers are not playable by many. He will for sure win Sri Lanka the World title if the win it this time. Malinga has 60 wickets in 50 matches at an economy of 7.37 with best bowling figure of 5-31.
 West Indies
West Indies the ruling T20 champions are sure a team of match winners. All the batsmen have the capability in themselves to win a match on their own. It will be interesting to see how they fare in the tournament they are out as defending champs.
Chris Gayle:
Batting and in T20's is what Gayle does, the tall muscular West Indian takes his team to a winning position right at the start with his hitting and batting ability. He has scored 1096 runs in 37 matches for the West Indies. He can single handedly make scores which entire opposition can fail to chase. Gayle is one of the most feared T20 batsmen watch out for the Gayle Storm Bangladesh.
Follow us on Telegram