Gautam Gambhir calls Pakistan PM Imran Khan a 'role model for terrorists' after UNGA Speech
Khan raised the Kashmir issue during his speech.
Updated - Sep 30, 2019 6:50 pm
5.7K Views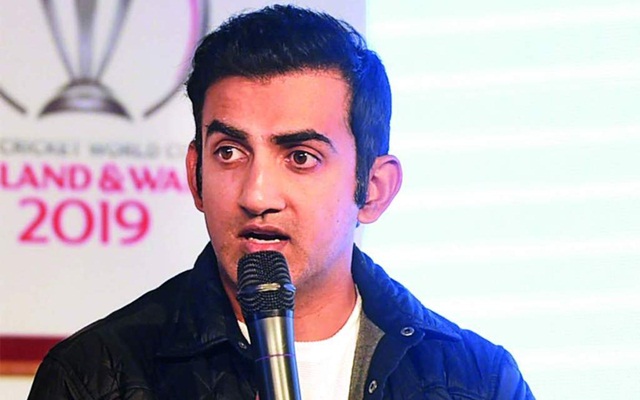 Gautam Gambhir, who retired from cricket last year and is now a politician, has been pretty vocal on social media platforms. The southpaw never failed to hog the headlines as far as his messages, especially on Twitter are concerned. Over the past few months, the Kashmir issue has been grabbing the limelight and Gambhir has dropped some scathing tweets on the rather sensative issue.
The Delhi-born has had quite a few altercations with Shahid Afridi, the former Pakistan all-rounder. Afridi always asked for the United Nations (UN) to speak up and stop the bloodshed. Around a month ago, the Indian government, led by Narendra Modi, took the decision of revoking Article 370, which gave special status to Jammu and Kashmir. There has been a lot of commotion ever since.
Imran Khan, the Pakistan Prime Minister, didn't like the decision by any stretch of the imagination. The former cricketer called the decision as a strategical blunder. Recently, he spoke about the issue in his speech at the United Nations General Assembly (UNGA). The Indian PM was also present there and he spoke about India's achievements and growth over the time being.
Before the speech, Khan was pretty animated and compared it with the 1992 World Cup final, which Pakistan won. "I will treat this as net practice for tomorrow. I have never, in my 23 years of political career, I have never seen anticipation for my speech tomorrow at UNGA, the closest feeling I've had in the past was before the World Cup cricket final I played a long time ago."
Gautam Gambhir hits out at Imran Khan
In the meantime, Gambhir went on to call Imran Khan, a 'role model for terrorists' and said that he shouldn't be kept in the sports community. The 37-year-old mentioned that being a sportsperson, one should come up with team spirit, ethics and test of character.
The retired batsman took to Twitter and wrote, "Sportspeople are supposed to be role models. Of good behavior. Of Team spirit. Of ethics. Of strength of character. Recently in the UN, we also saw a former sportsperson speak up. As a role model for terrorists. @ImranKhanPTI should be excommunicated from sports community,"
Here is Gautam Gambhir's tweet for Imran Khan
Sportspeople are supposed to be role models. Of good behavior. Of Team spirit. Of ethics. Of strength of character. Recently in the UN, we also saw a former sportsperson speak up. As a role model for terrorists. @ImranKhanPTI should be excommunicated from sports community.

— Gautam Gambhir (@GautamGambhir) September 30, 2019