Gautam Gambhir had persuaded SRK, Venky Mysore to rope in Sunil Narine
Neither SRK, nor Venky Mysore, had heard of Sunil Narine back then.
Updated - May 15, 2018 2:49 pm
22.5K Views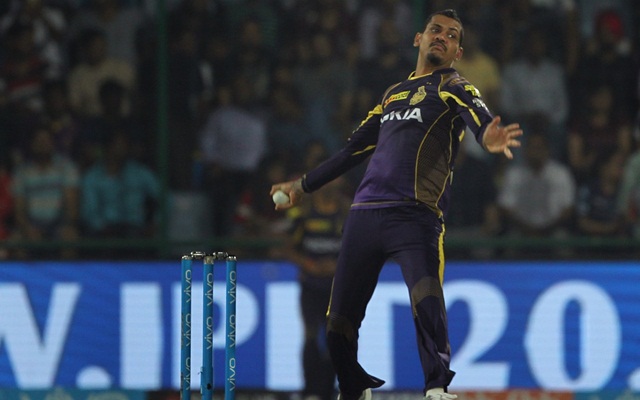 Veteran Indian cricketer Gautam Gambhir has a great understanding of the game. He is one of the most celebrated cricketers in the country and is highly revered in the Indian Premier League as well. The southpaw is having a very disappointing time in the Indian Premier League this year. At the auctions, he was roped in by the Delhi Daredevils.
With the new deal in place, he had to part ways with the Kolkata Knight Riders after his very long association with the franchise. In IPL 2018, Gambhir had a decent start on the personal note as he hit a fifty in the very first game for the double Ds against the Kings XI Punjab. Since then, he failed to get big scores and eventually decided to step down from his captaincy role.
While his captaincy stint in the Delhi Daredevils outfit did not prove to be a fruitful one, his heroics as the captain of the Kolkata Knight Riders is highly revered. Under the leadership of Gautam Gambhir, the Knight Riders won the IPL title twice. During his tenure as the KKR skipper, he made some very bold decisions from the very first season. One among those was picking up Sunil Narine at the auctions.
'Shell out big bucks'
As per the reports in RVCJ.com, at the IPL auctions half a decade ago, it was Gautam Gambhir who had persuaded Shah Rukh Khan and Venky Mysore to pick Narine at the auctions. Gambhir had asked SRK to shell out every penny if needed to get the services of Narine. Neither SRK, nor Venky Mysore, had heard of Sunil Narine back then.
But they went ahead with Gambhir's pick and ended up bagging Narine for Rs. 4.71 crore ($7,00,000) from his base price of Rs. 33 lakhs ($50,000). Here is the conversation SRK had with Gautam Gambhir.
SRK: "Should we go for someone else? You're saying that we need to go with Sunil Narine?"
Gambhir: "Till what budget do you want to go in the auction? How much is the limit?"
SRK: "Two million. But who is this guy? Are you sure you want him?"
Gambhir: "Yes. And if the limit is two million, go to two million. We don't need anyone else."
"I think neither Shah Rukh nor our CEO knew who he was because he had only played one game for West Indies before that. And when he got picked, he himself was surprised," Gautam Gambhir had quoted about Sunil Narine's selection.
For the latest cricket news, follow CricTracker.