Geoffrey Boycott refused to believe that my father was visually impaired: Saif Ali Khan
Mansoor Ali Khan Pataudi was one of India's greatest captains, having played 46 Tests.
Updated - Jul 18, 2020 5:45 pm
7.7K Views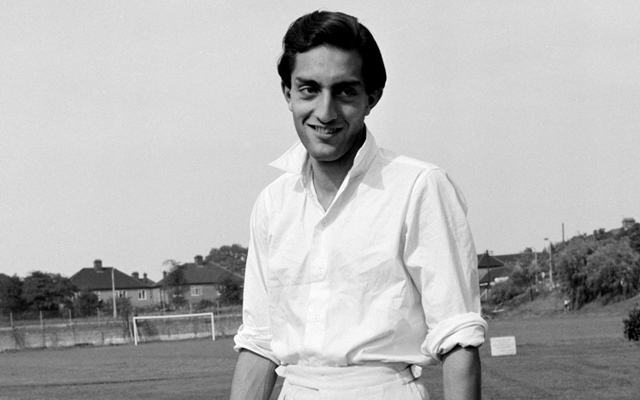 Saif Ali Khan, the veteran Bollywood actor, has made a starling revelation surrounding his father Tiger Pataudi and former England cricketer Geoffrey Boycott. Both Pataudi and Boycott were enigmatic figures from their generation. About the incident, Khan said that Boycott once refused to believe that the former Indian cricketer was visually impaired and was lying.
Saif, whose last movie was 'Jawaani Jaaneman' earlier this year, was a tad agitated after Boycott made the remarks. Thereafter, he communicated the words to his father, who wasn't happy with the remarks either. In his career, Pataudi, who passed away on September 22, 2011, scored 2,793 runs from 46 Tests with six centuries and 16 half-centuries.
He got really annoyed, says Saif Ali Khan
Saif mentioned that his father was a humble character and hardly used to lose his cool. He put forth his statements during a Facebook Live session with Sportskeeda. "He was a very down-to-earth person; he wasn't arrogant about his education or his background," Saif told.
"Boycott, who I really looked up to, made me really angry one day. He said, 'I heard about your father, it's not possible to play Test cricket with one eye.' I asked him if he thinks my father is lying, to which he replied, 'Yes! I think he's making it up.'," he stated.
"I told my father that, and he got really annoyed. He said, 'Well, I was bloody good with two eyes. I'm just good with one. That was the only arrogant remark I ever heard him make."
Boycott had garnered laurels as well during his career. In 108 Tests and 36 ODIs, the now 79-year-old churned out 8,114 and 1,082 runs respectively with 23 centuries and 51 half-centuries.
Saif also revealed an incident when Pataudi refused to lead the team when the national selectors wanted to appoint him as the skipper for an experiment.
"In the 74/75 series, they asked him to captain against Lloyd's West Indies. They said, 'You captain the first two matches and we'll see how it goes. He said, 'I'm not interested in being put on trial at the end of my career. Either take me for all 5 Tests or don't take me at all'," he added.