Ghaziabad to come up with world's biggest cricket venue, affirms Yogi Adityanath
The ambitious project is estimated to have a whopping seating capacity of nearly 75,000.
Updated - Nov 8, 2018 12:03 pm
1.1K Views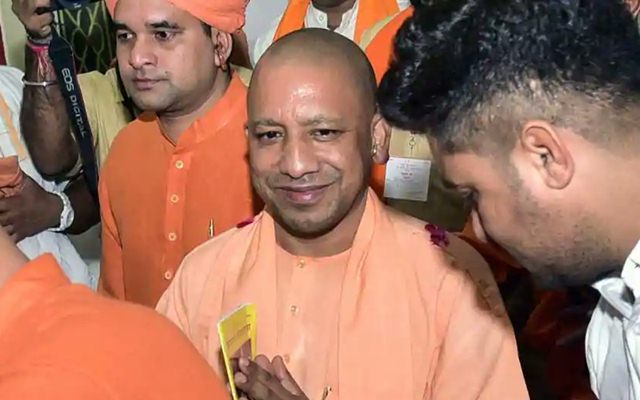 Chief Minister of Uttar Pradesh, Yogi Aditynath has confirmed that the biggest cricket venue in the country will soon be constructed in Ghaziabad. Speaking at the inauguration of the cricket stadium at Lucknow on Tuesday, Adityanath announced the ambitious project that is estimated to have a whopping seating capacity of nearly 75,000.
The land for the project had been previously acquired by the UP Cricket Association (UPCA). A plot of nearly 34 acres, the land was acquired from farmers in Morti village at a cost of INR 80 crore. An initial allotment of INR 400 crores had been made to construct the stadium with a seating capacity of 45,000.
Ghaziabad to soon have the biggest cricket stadium of the country
Speaking at the inauguration of the Ekana International Cricket Stadium in Lucknow that has been renamed as 'Bharat Ratan Atal Bihari Vajpayee International Cricket Stadium', Adityanath spoke at length about the Ghaziabad project. However, the plan is most likely to miss its 2019 deadline, owing to a variety of roadblocks. Currently, the Eden Gardens in Kolkata is the largest cricket stadium in the country, with a seating capacity of about 68,000.
As reported by the Times of India, president of the Ghaziabad Cricket Association and member of the UPCA, Rakesh Mishra said, "Members of the UPCA had recently met industrial development minister Satish Mahana over the delay and were assured that hurdles would be cleared. Now, when the chief minister has himself spoken about it, I am certain that work will start soon. We are in talks with the makers of Amsterdam Arena stadium. They will assist us with their expertise to develop the stadium. The number of seats should not be a problem."
"The Ghaziabad Cricket Association had objected to the UPCA's decision not to pay any acquisition fee to the Ghaziabad Development Authority (GDA), amounting to Rs 7.5 crore. But the UPCA is of the view that since the acquisition had been done directly from farmers, GDA had no role in it. So, there is no need to pay any acquisition fee. Since the objection raised by the Ghaziabad Cricket Association, the map approval has been stalled by GDA," said Ishtiaq Ahmed, GDA's chief architect, and town planner.
[interaction id="5be24dbcfb8f64b7494b2190"]