'Gloves for umpires, no loo breaks for players' – ICC issues new guidelines for cricket resumption
ICC issued strict guidelines for the game's resumption.
Updated - May 23, 2020 11:44 am
318 Views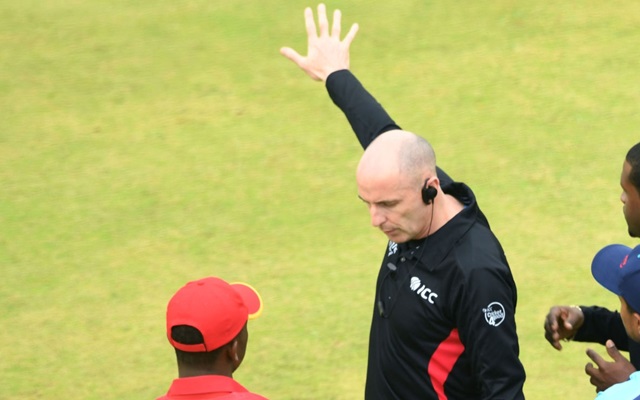 Follow us on Google News
Amid the COVID-19 outbreak, the cricketing activities have come down to a tragic halt. Now the fans are waiting for the gentlemen's game to resume. However, it is known that the game will not be the same as it was used to be before the global pandemic. In the meantime, the authorities are expected to come out with many severe safety precautions going into the future. On Friday, ICC issued their "back to cricket" guidelines.
The sporting industry has suffered a big loss due to the pandemic. Almost every tournament and series have been postponed to protect every players' life. So far, more than 3 Lakh people have lost their lives and the number is still increasing. However, the condition is improving with every passing day and fans can expect the sporting action to be back in the near future.
ICC issues "back to cricket" guidelines for players and umpires
At the same time, sports organizations are busy preparing their guidelines for the players before they take the field. On Friday, ICC  issued strict guidelines for the players to follow when cricket resumes post Coronavirus pandemic. In a statement, the apex cricket council said that every individual will have to maintain social distancing followed by no exchange of accessories on the ground.
"Players and umpires should maintain social distancing on the cricket field and that includes no handing over of player items (cap, towels, sunglasses, jumpers) to the umpire or teammates," read the ICC playing guidelines. The umpire will be advised to use gloves as well.
The cricket governing body cited the fact that everyone will have to acquire ready to train approach. And, no one will be allowed to use the changing rooms or showering facilities before or after the training sessions. This means that no one will be allowed to take loo breaks during the practice. The council also mentioned that every equipment should be well sanitized before and after it is used by the players
"All participants should adopt a 'ready to train' approach where possible i.e. come to training prepared without the need to use any communal facilities such as changing rooms or showering facilities. Personal equipment should be sanitized before and after use (training and competition)," cricket governing body said in their playing guidelines.
Follow us on Telegram