Harbhajan Singh or Ravichandran Ashwin? Gautam Gambhir picks India's best off-spinner
Harbhajan Singh and Ravichandran Ashwin are India's most prolific Test off-spinners.
Updated - Mar 2, 2021 12:58 pm
3K Views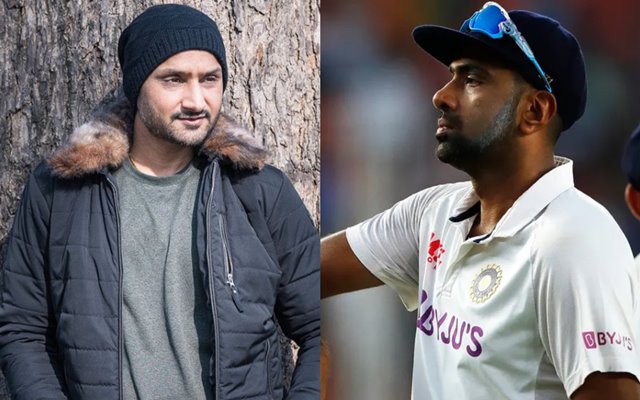 Who is the better off-spinner between Ravichandran Ashwin and Harbhajan Singh? This question is once again doing the rounds in the Indian cricket fraternity after Ashwin breached the 400-wicket mark in Tests. The Tamil Nadu ace achieved the feat during the third Test of the ongoing four-match series against England.
He dismissed Ben Stokes, Ollie Pope and Jofra Archer in the second innings of the game to get to the milestone. Ashwin also became the fastest Indian to take 400 Test wickets after achieving the feat in his 77th game. He is only behind legendary Muttiah Muralitharan in the list of fastest players to 400 wickets in Tests.
Ashwin now needs just 17 more wickets to go past Harbhajan Singh's tally of 417 wickets. Harbhajan picked up his Test wickets in 103 games. Ashwin is expected to go past the 417-Test wickets mark in far fewer games than Harbhajan. And as the India spin spearhead heads towards leapfrogging Harbhajan to become India's third most prolific bowler behind Anil Kumble (619) and Kapil Dev (434), the debate over whether he is better than Harbhajan or not has become talk of the town.
Gautam Gambhir reveals his pick:
As far as Gautam Gambhir is concerned, the former India opener believes Harbhajan is India's best off-spinner. At the same time, Gambhir opined that Ashwin is currently the best off-spinner in the world. Speaking about Harbhajan, the legendary opener stated that the veteran spinner was a better bowler at his peak when compared to Ashwin. Gambhir concluded by saying that as an overall package, Ashwin is better than Harbhajan.
"It's difficult to compare eras, but at the moment I would feel that with everything around, I would still rate Harbhajan better when he was at his peak. And Ashwin at the moment is probably the best off-spinner in the world but if I have to compare with Harbhajan Singh, with the kind of wickets he played on with no DRS," Gautam Gambhir told ESPNCricinfo.
"At the same time, Harbhajan had that advantage of bowling a doosra. He [Ashwin] doesn't have that option because doosra is not allowed by a finger spinner. Despite of that, the amount of variations Ashwin has, it's a tough one but at the moment, I would still give it to Harbhajan Singh. If I talk from the overall package point of view, Ashwin is probably a better package than Harbhajan purely from a bowler's point of view," he added.