Hardik Pandya unable to respond to the workload; could give up bowling
In the meantime, it's also been learned that he's suffering from a shoulder strain.
Updated - May 8, 2021 12:23 pm
9.6K Views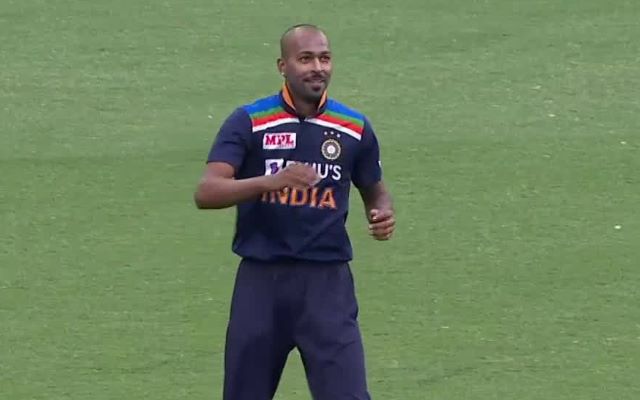 Hardik Pandya, the Indian all-rounder, has found it tough to sustain his bowling workload. The Baroda cricketer has suffered quite a bit due to his persistent back issues due to which he has refrained from bowling. In the 2020 and 2021 edition of the Indian Premier League, Hardik didn't bowl, though, for Team India, he has had rolled his arms over for a few overs.
Hardik, of late, missed out on India's squad for the World Test Championship final against New Zealand and the five-match Test series against England. In the meantime, it's also been learned that he's suffering from a shoulder strain.
"It doesn't seem he is being able to sustain the load of bowling. He recovered from back surgery, changed his action but now it's his shoulder that is bothering him," a source told the Times of India.
Hardik Pandya realises that he is vulnerable
Keeping in mind how 'vulnerable' he can be, Hardik has stayed away from bowling and is putting more focus on his batting. Moreover, the fact the T20 World Cup is scheduled for October and November has prompted the team management to give Hardik more time for recovery.
"Even Pandya realizes that he is vulnerable if he pushes himself with the ball. He is now focusing a lot more on his batting. The team management understands that with the T20 World Cup coming later in the year, it's better to give him more time off so that he could be in the best shape for the marquee event. He will be used sparingly depending on the match situation," the source stated.
The source also opined on Prithvi Shaw and how the Thane-born needs to focus on his fitness and work on his concentration before making a comeback.
"Prithvi is still very slow across the turf for a 21-year-old. He needs to shed a few more kilos. He also had concentration issues while fielding in Australia. He has been working hard after he returned from Australia," the source added.
The WTC final against New Zealand gets underway on June 18 at the Rose Bowl in Southampton. The Test series against Joe Root's England starts in August.