Hasan Ali and the art of staying afloat in crisis
The drop catch against Australia is most likely to either make him or break him.
Updated - Nov 13, 2021 1:46 pm
1.3K Views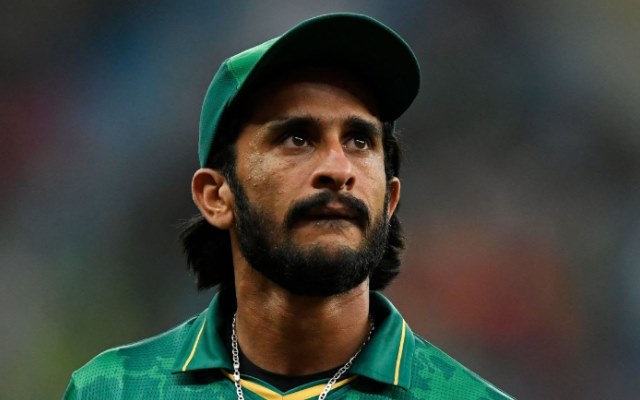 Follow us on Google News
June 16, 2019 – Hasan Ali may not want to erase the memories of the day. There wasn't a corner of the ground where he wasn't getting smashed back then. Rohit Sharma, indeed, got out to him, but not before pinning him flat on his face on the ground. Ali finished with figures of 9-0-84-1. The cursed day at the Edgbaston, Birmingham in the 2019 World Cup took his ODI career for a toss.
Later, Ali didn't mince any words in saying that it was an "occasion where I felt I don't know how to dismiss him." How tough is it for one to keep one's morale high when the rub of the green isn't going one's way? Is it easy for one to stay afloat when joys turn into ashes in the mouth? Hasan Ali would probably have got the answers to these questions, having played more than five years for Pakistan.
Since that game, he didn't play an ODI for nearly 22 months. From being the Player of the Tournament in the 2017 Champions Trophy to jostling for a spot in the ODI team, Ali would have realised that 'Cricket is a Great Leveller'. 2021 was fairly kind to him. Having played all three formats, he seemed to have gained back his Midas Touch. Not to forget that he grew in stature as a power-hitter.
Hasan Ali falls again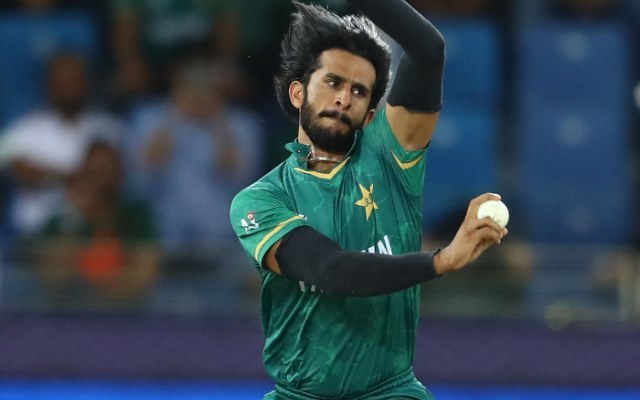 Just when the wheels of fortunes seemed to be turning in the right direction, lightning struck, much to Hasan Ali's agony. The T20 World Cup was supposed to be a platform for Pakistan to make a comeback after being hit with blows where New Zealand and England backed off from bilateral series in the Asian country. Hasan Ali was also back at an ICC event after a gap of two years.
The shift of venue from India to the UAE was also expected to be a blessing in disguise for Pakistan mostly because of their familiarity with conditions in the gulf country. Hasan was also thought to be in good form after the seamer picked up 11 wickets for Central Punjab in the National T20 Cup. Moreover, he accounted for a five-wicket haul against England, albeit in the One Day format.
A slight loophole was his economy rate, especially in the domestic competition where he leaked runs at 8.78. The same shortcoming haunted him in the World Cup where he was Pakistan's most expensive bowler with an economy of nine. Even in one of the warm-up matches against South Africa, he gave away 22 runs when he was asked to defend 19 to help Pakistan come out trumps.
It didn't end well for Hasan either as he conceded 15 runs at a stage when Australia needed 37 runs in three overs to win the semi-final. He was all over the place as Matthew Wade hit him for a four and a six in his final over. He sprayed the ball around and failed to capitalise on the pressure built by Shadab Khan. With 12 deliveries left in the encounter, the worst was yet to come for Hasan Ali.
Nightmare for Hasan
Hasan Ali is only 27 years old and being a fast bowler, he's likely to play at least for the next seven to eight years. But even after he hangs his boots, he may not be able to forget what panned out in the final over of Australia's run-chase in Dubai. The drop catch at deep mid-wicket may end up haunting him for a lifetime. For Hasan, the three sixes from Matthew Wade were daggers in the heart.
With 20 needed off the last 10 balls, Wade smashed Afridi for 18 runs to help Australia win by six balls to spare. Shaheen lost the plot completely after giving away 14 runs in his first 20 balls. As far as Hasan Ali is concerned, the incident is most likely to either make him or break him. Looking into the past, after a similar occurring, Ben Stokes went on to become ICC's No.1 all-rounder in Tests.
It's not a surprise that "he is a bit down " as revealed by skipper Babar Azam in the post-match press conference. The captain admitted that the missed chance turned the game on its head, but also said that the team will keep backing Ali in the future. For the time being, the Pakistan team need to take care of Hasan's mental framework before their tour of Bangladesh gets underway on November 19.
Fans live up to expectations, eh?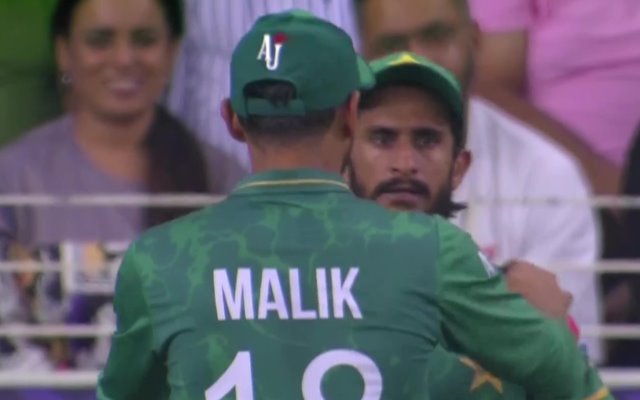 When Hasan Ali dropped the catch, Shoaib Malik, the 39-year-old youngster, set a precedent for the fans to follow. Immediately after Hasan failed to take the catch, Malik ran to him and consoled him. Having played international cricket for over two decades, he could comprehend what Hasan must have gone through. Isn't this the ideal way to treat someone, who's fighting silent battles?
Are we supposed to wound the already-wounded? No. But then, the netizens spit venom on Hasan Ali for letting the catch go. It needed former Indian cricketer Aakash Chopra to explain that "nobody drops a catch on purpose." Stokes faced a six-hitting spree from West Indies' Carlos Brathwaite at the Eden Gardens in Kolkata. But did that one over mean he wasn't good enough as a bowler?
If that was the case, the curtains would already have come down on his international career by now. In a similar way, it's not the end of the road of Hasan Ali. 549 wickets in 273 matches combining first-class, List A and T20 cricket don't come just on the basis of good fortune. But again, how he makes a comeback from the slump would speak a lot about the character he possesses.
Earlier this year, Ali had said, "I had one aim and that was to make a comeback so that the world will remember." He might have hit a brick in his journey after Thursday, but the dreadful incident in Dubai may just have marked the new dawn in Hasan Ali's career.
Follow us on Telegram