Hassan Cheema reveals a heart-wrenching yet inspirational story of Pakistan cricketer Asif Ali
A day before he was named in the Pakistan World Cup squad, Asif got the tragic news of his daughter's demise.
Updated - May 21, 2019 2:48 pm
2.5K Views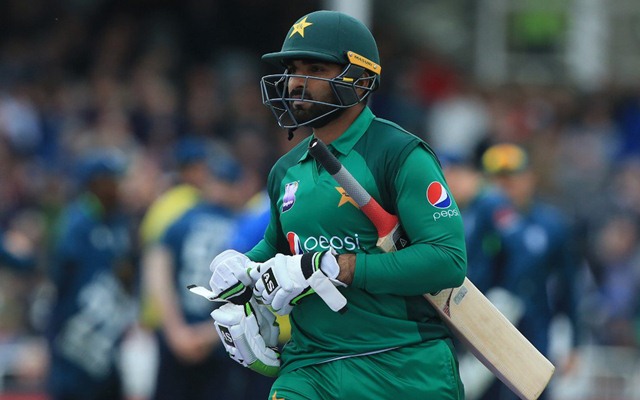 Follow us on Telegram
Fans follow cricket religiously, make the sport a part of their lives, back teams with full loyalty, and who-heartedly root for their favourite players. These cricketers are treated as heroes for what they do on the field and the supporters are proud of their cricketing exploits. But there's much more to it than meets the common eye. Most of their individual struggles, their bravery remains unknown to most people.
One such story is the one involving Pakistan cricketer Asif Ali, who made the news twice in between May 19 and 20, because of two characteristically drastic reasons. On late Sunday night, the utterly painful news of Asif Ali's 19-months old daughter passing away rocked the cricket fraternity. On Monday morning, the PCB announced that the 27-year-old power-hitting batsman has been incorporated into Pakistan's 15-man World Cup squad.
Ali participated in Pakistan's five-match ODI series against England which concluded on May 19 with the hosts winning all the matches that were played. Asif Ali was selected for the World Cup based on his brilliant performance in the series even in Pakistan's massive defeats. His journey wasn't full of rainbows and butterflies at all. The team manager of PSL franchise 'Islamabad United', Hassan Cheema has revealed the painful truth about Asif Ali's journey till here.
Cheema revealed that Ali suffered for eight months or so during his now-deceased daughter's battle against cancer. He recalls that Asif Ali had once performed the Bebeto baby-rocking celebration last year during the Pakistan Cup. That's how special his daughter was to him. Moving into the PSL competition, Ali was concerned about the schedule and whether he could play with full dedication. When Cheema told him that if the team makes it to the playoffs, only then the Islamabad United could travel to Karachi for the playoffs.
Cheema lauds Asif Ali's strength through tough times
Ali's respond left him spellbound. As Cheema recalls, Ali said, "Don't worry, I'll take the team to Karachi to be with my daughter at Aga Khan for a longer period." After it was confirmed that the team has made it to the playoffs, they flew to Karachi and Ali went to the hospital straight away and was with his daughter for four days until the final.
On the morning of the final, Ali looked sleepless and jaded. When asked by his team manager if he would be able to play, Ali's response was: "nahi khair hai, do teen ghante so loonga match se pehle, lekin maine khelna hai [I'll get a couple of hours of sleep, but I'll definitely play for my team.]
To conclude, Cheema encapsulates Ali's journey in the PSL as an act of bravery. In his words: "I don't know what to say except how giving and strong a man he is. May Allah give him the strength through this."
Here's the tweet:
So, I wanted to share something about Asif. My heart weeps for him. pic.twitter.com/DQJ3lhDO3r

— Hassan Cheema (@mediagag) May 20, 2019
Follow us on Google News