'He is human and we should stop judging him' – Shane Warne offers his thoughts on the Tim Paine 'sexting' scandal
Shane Warne added that he feels sad for what Paine and his family are going through right now.
Updated - Nov 21, 2021 2:28 pm
1.1K Views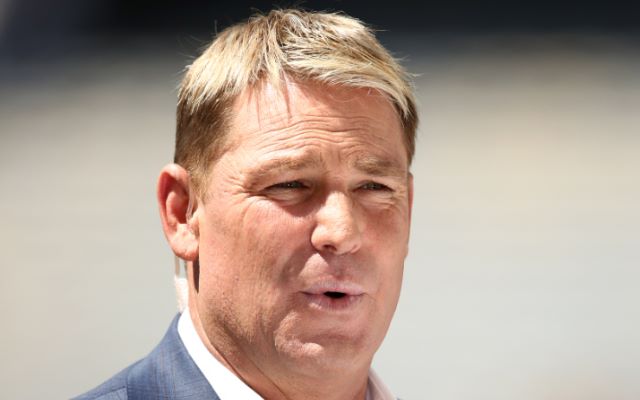 Follow us on Google News
The messages exchanged between Tim Paine and a Tasmanian woman employee have grabbed the limelight in the cricketing world. Paine even stepped down as the captain of the Australian Test team upon the news becoming public.
Paine admitted that he sent those messages to the woman employee because of stupidity and inflated ego. The Aussie cricketer also added that he wishes that he had not sent those messages.
"I battle with that every day, 'Why did I send those messages?' Maybe it's as simple as stupidity? Or an inflated ego? Or feeling needed or wanted, being flattering. Or that it was dangerous or risqué? I don't know, I'm not sure. But I know I wish I hadn't, and it'll be a life of regret that I did," said Paine as quoted by The Herald Sun.
I will not judge Tim Paine by this incident: Shane Warne
And, legendary Australian spin bowler Shane Warne has stated that he will not judge Paine by this incident and added that cricketers are also human and have feelings.
"I'm not judging him on this incident. Just because Tim is in the public eye doesn't mean he won't make a mistake. Sportspersons are human, they have feelings. Let's stop the judgement. It's not our place to do that," wrote Warne for The Herald Sun.
Warne added that he feels sad for what Paine and his family are going through right now. Adding that the incident took place four years ago, Warne concluded by stating that Cricket Australia investigated into the matter and cleared Paine for the role of Test captain.
"It was sad to see what happened last Friday on so many levels and the circumstances in which Tim was forced to stand down. I really feel for him, what he's going through, and what his family is going through.
Let's just for a moment put it in perspective. It happened four years ago, and a full Cricket Australia investigation cleared him to take the captaincy. His family stood by him then, and now," concluded Shane Warne.
Follow us on Telegram