'He knows how to win games under pressure' – Mohammad Kaif wants MS Dhoni to be picked in T20 World Cup squad
MS Dhoni played his last competitive match back in 2019 against New Zealand in the World Cup semi-final.
Updated - Apr 16, 2020 10:33 am
348 Views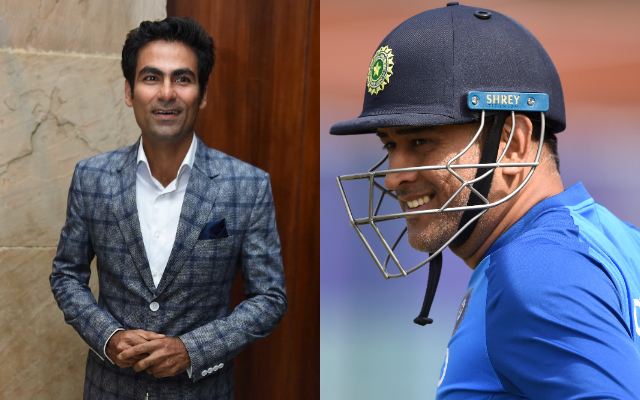 Follow us on Google News
MS Dhoni name is again in the spotlight and all eyes are set on his performance in IPL 2020 that will decide his future. It will decide whether the 38-year-old should be picked in the T20 World Cup squad or not. On the other hand, Mohammad Kaif has a different point of view from others and he feels that Dhoni should not be judged on his form in the IPL.
The 38-year-old has not played a single competitive game since 2019 World Cup semi-final against New Zealand. After a long span, he hit the ground and began preparing for the IPL 2020 in the pre-season camp of his franchise Chennai Super Kings (CSK). However, it will be interesting to see if he can perform well in the IPL 2020 if the tournament, that got postponed due to ongoing pandemic, goes ahead in the upcoming months.
Kaif feels that MS Dhoni should play for Team India in T20 World Cup
Mohammad Kaif said that many people will have an eye on MS Dhoni's performance in IPL 2020 and then there will be debates whether he should be picked in the T20 World Cup squad. The 39-year-old said his view is different from others as he cannot judge the veteran based on his IPL performances. He has the ability to win games single-handedly from the pressure situations according to the 39-year-old.
As per Kaif, it will be wrong to sideline him from the national team. He recited the fact that there is still a lot of cricket left in MS Dhoni and added that cricketers always goes through a rough patch in their career and the same happened with the former Indian skipper.
"See, people may have eyes on Dhoni that how he is going to play in the IPL and then there will be talks of the T20 World Cup but my view is different from others. I do not judge Dhoni based on his IPL form. He is a great batsman and he is fit now. Dhoni wants to play IPL, do captaincy and is showing his availability. He has a winning mentality and knows how to win games under pressure,"
"So, I think ruling him out will be unfair. See a lot of cricket is still left in Dhoni and when a player plays for this long, there are ups and downs in his career. It happens with every cricketer, not just Dhoni," Mohammad Kaif said as quoted by India Today.
Follow us on Telegram