Here's why Suresh Raina pulled out of IPL 2020 and returned home to India
Raina even had a chat with head coach Stephen Fleming and skipper MS Dhoni, who tried to calm him down and make him change his mind.
Updated - Aug 29, 2020 8:28 pm
122.6K Views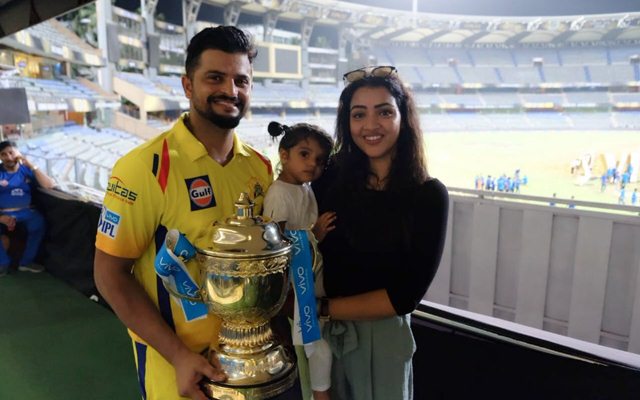 Follow us on Telegram
Just days before the commencement of IPL 2020, MS Dhoni-led Chennai Super Kings received a huge blow as multiple members of their squad tested COVID-19 positive. It was reported that two players– Deepak Chahar and Ruturaj Gaikwad have also contracted the virus.
To plunge more misery, CSK vice-captain Suresh Raina decided to pull out from IPL 2020 and head back to India owing to personal reasons. Raina's sudden exit from the tournament shocked the entire cricket fraternity, which was eager to witness him in action, especially after his international retirement.
Raina was one of the first players to kick off the preparations for IPL 2020 back at his home. He had shared several training videos and he also was was a part of CSK's five-day camp in Chennai before flying to UAE on August 21.
However, according to reports, the news of 13 members of CSK camp testing positive forced Raina to leave the tournament. Raina was worried about the situation and was worried to stay in UAE for the entire tournament. Raina even had a chat with head coach Stephen Fleming and skipper MS Dhoni, who tried to calm him down and make him change his mind.
Suresh Raina was badly psyched up and worried
"On Friday night, in fact, there was a huge ruckus. He tried calling all his teammates, coach (Stephen Fleming), skipper (MS Dhoni) again and again to share his concerns. MS, in fact, also tried explaining things to him but nothing worked. He was badly psyched up and worried. Eventually, everybody else realised there was no point holding him (back) from travelling back because he was totally gripped by fear," sources told The Times of India.
Over the years, Raina has established himself as an integral part of the Chennai franchise. With his departure and the current COVID-19 situation, it will be an arduous task for CSK to fill Raina's void.
It isn't known whether the franchise will look for a replacement or not. The BCCI, meanwhile, has confirmed that as many as 13 members have tested positive for the novel coronavirus. The Indian board released an official statement on Saturday but refrained from revealing the names of individuals who've tested COVID-19 positive.
CSK's plans of kicking off their IPL 2020 preparations have also been delayed as players are left with no other option but to quarantine themselves for another few weeks and then undergo rounds of testing. The 13 COVID-19 infected members of the Chennai camp are expected to be in isolation for at least two weeks.
Follow us on Google News