Hong Kong skipper Aizaz Khan arrested for alleged insurance fraud
The cricketer is suspected to be in a connection with an HKD 3 million insurance scam.
Updated - Jul 21, 2021 3:54 pm
443 Views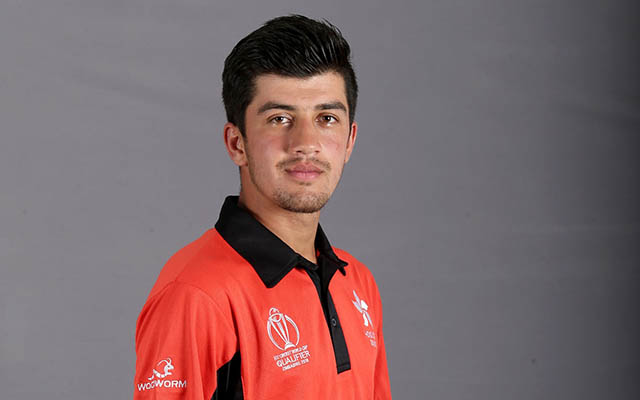 Follow us on Telegram
The Hong Kong police have arrested the captain of the Hong Kong men's cricket team Aizaz Khan. The arrest has been carried out over allegations of insurance fraud, according to a report on South China Morning Post (SCMP). The cricketer is suspected to be in a connection with an HKD 3 million insurance scam. It's reported that he was spotted playing matches despite the fact that he had claimed that he was injured in a traffic accident.
A source had identified him as Aizaz Mohammad Khan after which the 28-year-old was taken away from his housing flat in Chai Wan on Tuesday. The Hong Kong police's commercial crime bureau concluded that it was a fraud after the insurance company reported the case to them.
"He claimed the injuries he suffered in the accident have caused him to lose his ability to work. [However], our investigation showed the man continued to take part in 10 or more sports competitions to receive income after the traffic accident. He was then suspected of defrauding a huge sum of money in compensation from the insurance company," The senior inspector of the Hong Kong police's commercial crime bureau, Lam Chun-hong had stated on this matter.
Aizaz Khan for Hong Kong cricket
Cricket has been spreading its wings in the associate nations and that has helped in the globalization of the game. Further, other nations are too finding ways to popularize the game by encouraging the participation of the youth in the sport. In an interview in 2020, Aizaz had pinned his hopes on the growth of cricket in Hong Kong. He also spoke on the team's aim to regain ODI status.
"We lost our ODI status, but we've been working hard. We've got quite a few young players. Our next goal for the next three years, we played the (CWC) Challenge League last year, and there's one coming up in August, which might get postponed. We've got two more tournaments and we'll try and get to the qualifiers again. Our target is to get the ODI status back in three years' time. We've been working hard for that," Aizaz had earlier told Cricket.com.
Aizaz Khan was appointed as the skipper of the Hong Kong side in the year 2019. He has played 58 international matches and picked 62 wickets for the country.
Follow us on Google News