'How did this guy ever play for India?' – Dermott Reave talks about his first impression of Rahul Dravid
During Dravid's county stint with Kent, Reave tried to get under the Indian batter's skin.
Updated - Oct 3, 2021 8:03 am
1.5K Views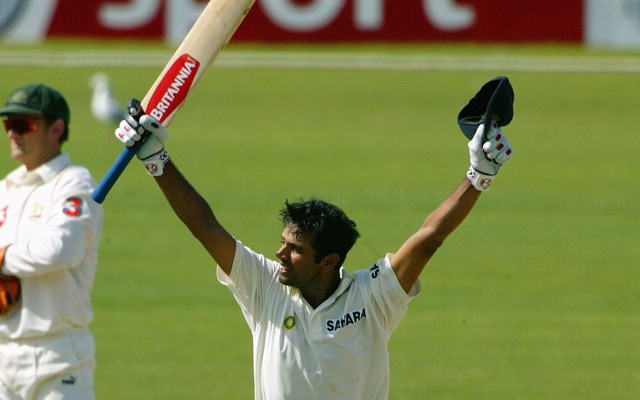 Follow us on Google News
Former England all-rounder Dermott Reave went down the memory lane to the time when he was successfully able to ruffle Rahul Dravid when the latter was in England for his county stint with Kent. Known as 'The Wall' of Indian cricket, Dravid had strain to make a name for himself since he was always under the scanner for playing at indifferent strike-rates in Test and ODI cricket.
Although he started his career in 1996 with a sparkling 95 on debut, it took Dravid four years to establish himself in India's middle order. Reave, who played three Tests and 29 ODIs from 1992 to 1996, revealed that Dravid admitted getting a tad ruffled by the sledging.
"He was the Wall of India. He told me, 'You are the only person who has knocked that wall down. You gave me so much stick, I ended up going after one and getting caught. You're the only person who's ever got under my skin'," Reave told The Daily Mail.
He hasn't got any shots, says Dermott Reave
Back then, Reave was the coach of the Somerset cricket team and he came as a substitute fielder. Thereafter, he kept trying to disturb Dravid's concentration in the middle. Reave was also surprised with Dravid's inclusion in the Indian team as he believed that the batter didn't have adequate shots in his book.
"How did this guy ever play for India? He must have had family on the selection committee. He hasn't got any shots. He just blocks it. I went on and on. And he got out. Things like that made me very disliked. But I wasn't out there to make friends. We were there to win matches," he stated.
Apart from Dravid, Reave also talked about Brian Lara, the legendary West Indies cricketer. The duo played together for Warwickshire in 1994 and they didn't quite share the greatest camaraderie.
"Despite winning three trophies, it was possibly the most unenjoyable season I ever had. The energy between myself and Lara wasn't right for the whole season. I believe his agent told him I didn't want him, so he arrived with a chip on his shoulder," Reave added.
Follow us on Telegram