How India can find the 'balance' with Hardik Pandya batting at No.6 position
Hardik Pandya's career average of 30 is mediocre but as a finisher what more important is the strike-rate.
Updated - Jul 27, 2020 4:46 pm
823 Views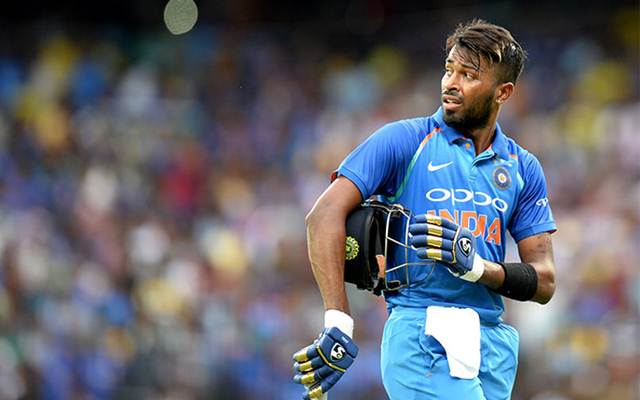 'Balance' is a term which Indian captains have used so many times. A balanced side is the one which has long enough batting along with 5 proper bowlers in their ammunition. In the last 20 years, India has provided Irfan Pathan, Ravindra Jadeja and Hardik Pandya as their profound all-rounders. Still, the team is craving for the right balance.
In World Cup last year or from sometime before that, the combination of 5 batsmen, 1 wicketkeeper, 2 spinners, 2 pacers and one 'Hardik Pandya' is preferred. This has worked in some matches but hasn't in others. Hardik Pandya as 5th bowlers is a dangerous option, that's why Kohli wanted to play Kedar Jadhav in the side. The 6th bowler gives you a bit of balance but a lot of liability as he was slow in the field and his batting credentials have declined drastically after 2018.
The team management wanted an extra batsman at no. 6 as a cover for the inexperienced and unreliable middle order. Shreyas Iyer, Rishabh Pant and Manish Pandey are a part of it. Still finding a balance is such a difficult task in today's scenario where you can keep only 4 fielders outside the 30 yards during 11-40 overs.
Often a lot of senior cricketers say that Indian batsmen these days don't bowl like Tendulkar, Ganguly, Sehwag or Yuvraj but as the rules and dimensions of cricket have changed part-timers are only a myth now.
The solution is right in front of us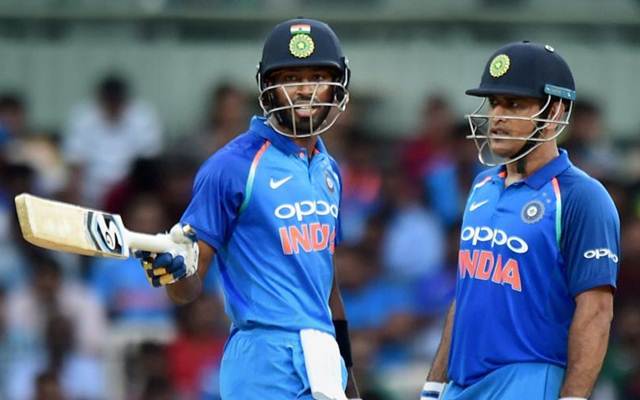 In a popular press conference in January this year, India skipper, Virat Kohli said, "It (Rahul's keeping) definitely allows us to play an extra batsman which strengthens our batting massively. That is a very important factor as far as the team balance is concerned."
Thus, India again found the same formula that Ganguly found right before the 2003 World Cup. Which means, playing a makeshift keeper-batsman in place of the regular keeper makes your batting stronger. But batting has always been our strength in white-ball cricket, it's the bowling that suffers.
Why can't we use KL Rahul's keeping skills to our benefit our bowling? If India plays a Combination of Rohit, Dhawan, Virat, Shreyas, Rahul (wk) at top five, we have a solid line-up and middle order is actually quite in the form with Shreyas and Rahul being so impressive in New Zealand. Then, Pandya plays at six as a finisher and Jadeja at seven. It empowers India to have the luxury of having 4 genuine bowlers plus Jadeja and Pandya completing the rest of the 10 overs.
If you see closely, Pandya's bowling average in ODIs is below 30 only in New Zealand and his Economy is below 5 only in South Africa. Then how can you trust him as your 5th bowler in crunch situations? Though, the all-rounder whenever got a chance, has delivered in batting with all guns blazing. But with him playing at 7 and Jadeja at 8 aren't we wasting their batting talent? Also if there is any truth in the fact that the rest of the bowlers are not good enough to bat at 8, with Deepak Chahar and B Kumar back from injuries that problem seems solved.
The powerplay blues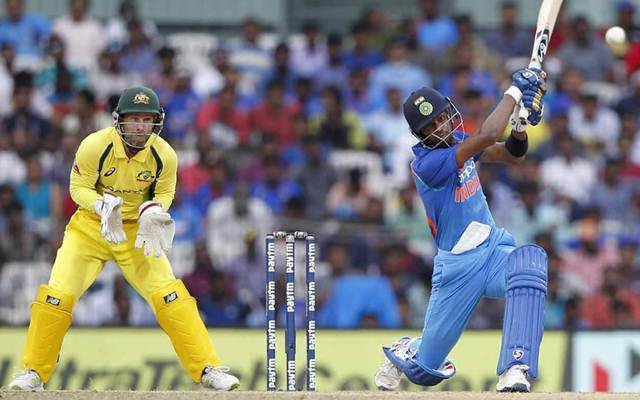 How many times have you seen Pandya bowling in powerplay? A bowler who bowls 60 per cent of his deliveries short of a good length or short pitch with the touching 135-140 kmph cannot survive in today's world with just 2 players outside the circle. With the current trend, Pandya plus 2 dealers and 2 spinners, powerplay is a big issue for India. If you are bowling those two pacers in powerplay and death, you have to be sure that the spinner and the all-rounder are having a good time in the middle.
We know that Bumrah is team's strike bowler and the go-to bowler as a partnership breaker too. Then how can you just keep him for both powerplay and death? With 3 fast bowlers, Bumrah, Shami and either of Bhuvaneshwar or Chahar, India has no worry about the powerplay and death. A leggie along with Jadeja with the help of Pandya can handle middle overs with ease. Such a combination will give the second-ranked team on ICC rankings much-needed confidence and assurance in bowling.
Also if you want to play an extra batsman at no. 6 to strengthen your batting instead of bowling. If you follow that, you are preparing for a situation like 40/4 or maybe 80/4. Like we have seen before if India needs to get runs quickly, Pandya is always sent up. Moreover, if you are 40/4 and that batsman (most probably Manish Pandey) hopefully and takes you to a respected total. But, that won't be enough to defend with just 4 bowlers and a batting all-rounder in your tank.
The dream combination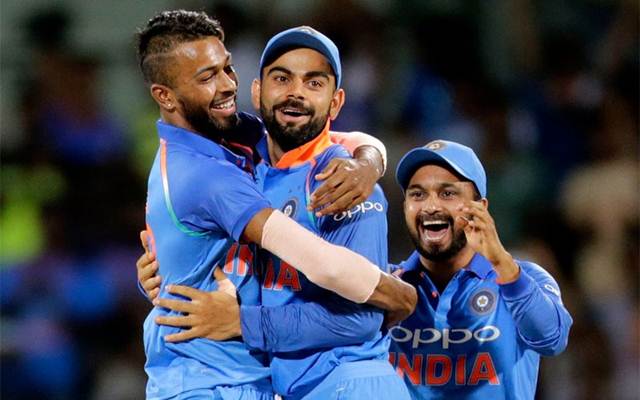 When cricket was designed, 11 players used to be 5 batters, 5 bowlers and a keeper. Then came the concept of all-rounders, teams started to decide their lineups as per the all-rounder that they have. Team India is in the same spot and equilibrium is much needed. A dream combination of India could be– Rohit, Dhawan, Virat, Shreyas, KL Rahul (wk), Pandya, Jadeja, Bhuvaneshwar, Kuldeep Yadav, Shami, Bumrah. With 4 replacements– Manish Pandey, Yuzi Chahal, Deepak Chahar and Rishabh Pant.
All these replacements can provide the perfect combination and like they often say- "it's the bowling that wins you matches". Hardik Pandya's career average of 30 is mediocre but as a finisher what more important is the strike-rate. If you observe closely, his SR never drops below 100 whenever he faces more than 25 balls. You never know what he has for us if given opportunity to bat up the order.
Manish Pandey hasn't done anything wrong and we should feel bad for him. His performance with batting, his exceptional fielding and a perfect team man he is can't be doubted. He and Shreyas both came back in the side together after the world cup. But Iyer got a chance first and he capitalized. But in a team game, a proper balance is the only thing with keeps you on winning track. With this blend, India has enough solidity, firepower and bowling depth that can take over the world cricket.