I am available for selection in all three formats: Fawad Alam
Fawad said life has its ups and downs and conceded that in his short international career so far, he saw more lows than highs.
Updated - Sep 25, 2019 12:58 pm
711 Views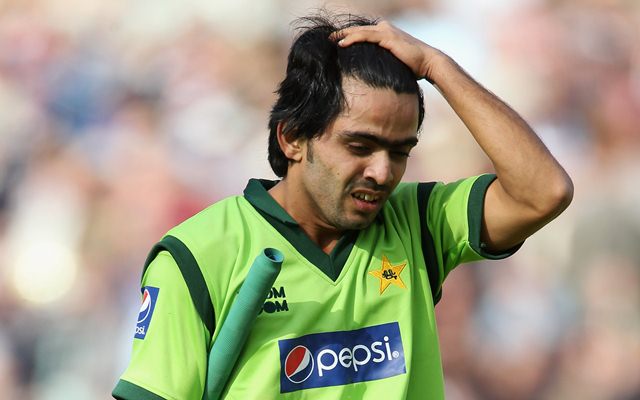 For some cricketers, opportunities are hard to come by despite heavy efforts but yet they take it easy. Pakistan batsman Fawad Alam is one among them. On Saturday, the 33-year-old batsman slammed his 31st first-class century in Quaid-e-Azam Trophy against Khyber Pakhtunkhwa in Karachi and said the next day that he hasn't felt disheartened despite getting overlooked for the national team over many years.
Fawad made his international debut in 2007 as a 22-year-old but could play only three Tests, 38 ODIs and 24 T20Is for Pakistan. He averages over 41 in the longest format with a hundred and 40-plus in the ODI also with a hundred. He has a strike-rate of 114 above in the T20Is. Yet, the man hasn't featured in a Pakistan team after April 2015.
Fawad hasn't stopped scoring runs in the first-class cricket though. In 157 matches, he has amassed over 11k runs at an average of 56.38 and slammed, as said earlier 31 hundreds. He has remained not out in 42 of his 247 innings.
'Disappointed but not disheartened'
"Of course it is disappointing when your name doesn't come up despite performing [well] with the bat. As a human being, one is bound to get frustrated if he feels under-appreciated. But I don't get disheartened because if that were the case my career would have ended three years ago," Fawad was quoted as saying by Dawn.
He also said that he is available for selection in all three formats when asked whether he has any preference. "I think it's the selection committee's call to select the players they deem fit for a particular format," he said. Fawad has also played in 203 List A and 120 T20 matches.
Fawad said life has its ups and downs and conceded that in his short international career so far, he saw more lows than highs. Yet, he said that he tries to keep his chin up and make most of the opportunities that come his way to keep knocking the doors of the selectors.
Fawad had a terrific debut in Tests in Colombo against Sri Lanka in 2009 when he hit 168 in the second innings (out of the team total of 320) to keep Pakistan in the fight after they were bowled out for 90 in the first innings. Pakistan eventually lost the game by 7 wickets but Fawad was picked as the joint man of the match with Nuwan Kulasekara.
Pakistan recently saw former captain Misbah-ul-Haq taking up the twin roles of the national coach and chief selector in a complete overhaul of the coaching set-up following a dismal performance at the World Cup in England.