I can always make a comeback, says Shikhar Dhawan
For two successive editions of the Champions Trophy, he has bagged the Golden Bat award.
Updated - Jun 29, 2017 2:32 pm
10.9K Views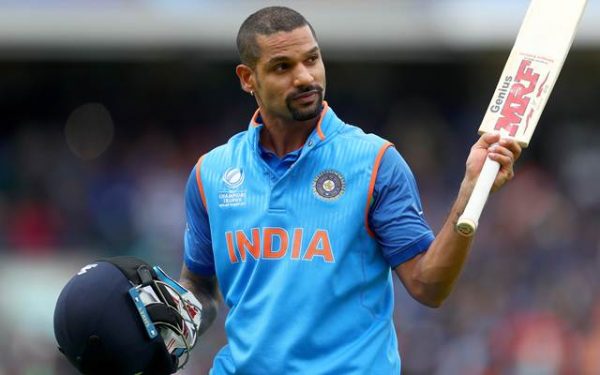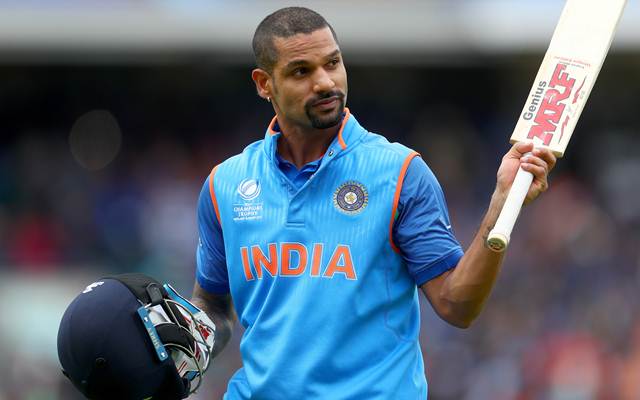 Team India opener Shikhar Dhawan is having the time of his life. He had a spectacular ICC Champions Trophy this year. For two successive editions of the tournament, he has bagged the Golden Bat award. Not so long ago, it was the same batsman who was struggling to find a place in the national side. The selectors showed faith in him and retained him in the squad for the Champions Trophy.
The Delhi batsman delivered big time. Now, he is continuing his good form in the Caribbean Islands as well. As per the recent quotes in Hindustan Times, Shikhar Dhawan spoke at length about how he has shaped up in the recent times. He noted that he has become very strong mentally and always backs himself to bounce back. He remarked that he embraces the failures and never gets frustrated. He has the faith in himself to excel again.
"I know that it's a race that never ends. I can always come back. If someone has gone ahead of me, I can go ahead of them again. And that's how my mentality has become. You fall one time and then you fall again and again, but then you still move on. I feel failures are very important. Today, of course, people feel failures are very bad or they make it look like that. But they are the things that teach you. I always embrace failures, I was never frustrated with them," he quoted.
On minor glitches
Talking about his game of play, Shikhar Dhawan identified that he needed to be calm in his approach. He realised that he was rushing a little too much. After having worked a great deal on it, he finds his feet going in the right direction.
"I felt I was rushing towards things rather than things coming to me. I went back and worked hard on my skills. Those are minor things, nothing major. But I don't like talking about them because they are a secret," said Shikhar Dhawan.
Knowing his role in the team
It was in the same Caribbean Islands where luck had deserted him last year. He got the starts but failed to make it count. He recalled that he had to work out on a lot of things after that series which helped him evolved as a player. He calls himself a very calm player now who knows what his responsibilities are. He exactly knows his role in the team.
"When I was playing West Indies, of course I did all the hard work. I was in 20s and 30s and was getting out. It was not that I was throwing it away, but unfortunately I was getting out. But in my mind I knew that — and it's been happening to me over the years — I knew I was set there. Destiny or luck plays an important role. So, sometimes it comes naturally and you can't control it. So you have to let it go. Maybe at 23 or 24, it would have been different. But now, I have a calmer mind and know what to do, what my responsibilities are and what my team needs and is demanding from me," Shikhar Dhawan conceded.
Dhawan on Kohli-Kumble controversy
Speaking about the ongoing controversy relating to Anil Kumble's stepping down as the head coach of the Indian team, Dhawan said, "I didn't play much under Anil Kumble, so cannot comment on that. Moreover, I just focus on the game. Everyone has their own individuality and character. Anil Bhai, Dhoni Bhai and Virat, of course, all are different."