'I continued to play alongside match-fixers, although that was wrong' – Mohammad Hafeez
Hafeez gave his statement on Shoaib Akhtar's YouTube channel.
Updated - Nov 16, 2019 11:24 am
6.6K Views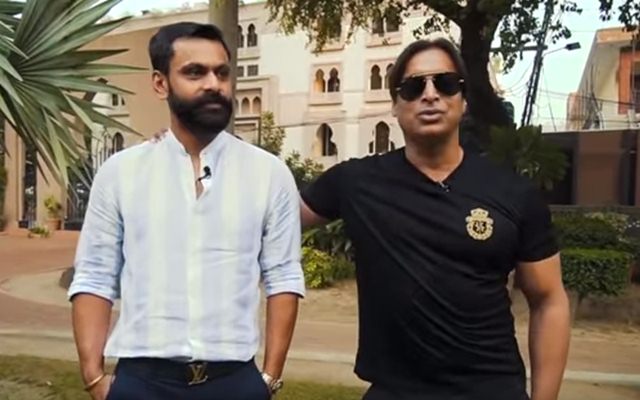 Pakistan cricketers have always been vocal about the fact that they are against any type of fixing that spoils the spirit of the gentlemen's game. And, now, their star all-rounder Mohammad Hafeez has come out with some shocking claims over it. Also, he took a dig on all the alleged players who committed it at any level.
Back in 2010, the cricket world was rocked after three top players of Pakistan i-e- Mohammad Amir, Salman Butt and Mohammed Asif were found guilty in the spot-fixing scandal. Later on, Sharjeel Khan was suspended for having a role in the spot-fixing scandal that marred Pakistan Super League.
However, Amir is playing in the national squad after finishing his ban and other players' might also mark their return in the team in the near future. But Hafeez doesn't find it to be the right way to deal with those players.
Mohammad Hafeez opens up
Pakistan all-rounder said that he thanks his parents for his good upbringing. He also feels that the lifestyle was a big issue of those players, who were mentioned in the wrong way. Hafeez recited that he always stays careful and never made himself opened to any such controversies.
"I'd like to thank my parents for the upbringing as they set guidelines for me that helped me later in my life because as you know when you have success in professional life, there are things around you that are not right. I have always been careful and have never made myself an object of controversy – and those who were mentioned in a wrong way, I feel their lifestyles had big issues," the Pakistan all-rounder said on Shoaib Akhtar's YouTube channel.
Hafeez also explained that once he tried to raise his voice against those players. In return, he was asked to play with those players or either leave the team. So, he had no option left but to play with alleged players. The 39-year-old also accepted the fact that it is wrong to play alongside them, but he can't do much over it.
"I raised my voice in this regard but I was told in reply that they will play for Pakistan and if you wish to play as well, then you decide [what you want to do] and I was like really. So I went home and took advice as I did not want to spend giving my positive energy for Pakistan so I continued along with all those players although that was wrong and I still say that is wrong and will never be fruitful for Pakistan," he added.
Watch the video