'I could not bowl Inzamam out even once in the nets in 10 years' – Shoaib Akhtar
Shoaib Akhtar also praised the batting style of former Indian batsman Rahul Dravid.
Updated - May 26, 2020 3:36 pm
1.7K Views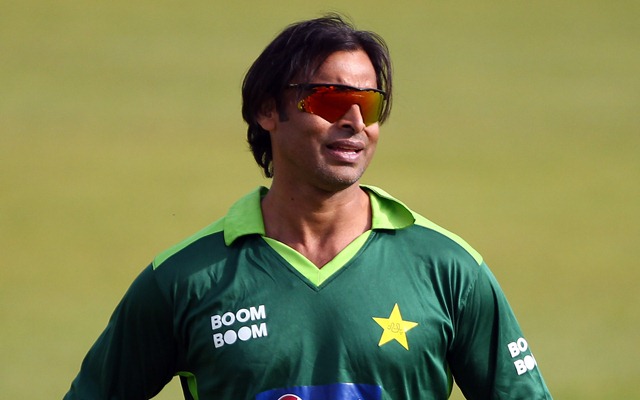 Shoaib Akhtar, the former speedster from Pakistan is rated as one of the lethal bowlers in international cricket history. His toe-breaking yorkers and brutal bouncers used to leave batsmen clueless when Akhtar was in his prime.
The 44-year-old took 178 wickets in Tests and 247 wickets in ODIs for his national side. In 2003 World Cup, he bowled a delivery at a speed of 161.3 kmph in a match against England in Cape Town. Interestingly, it is still a world record that is yet to be conquered by any bowler of the modern era.
On ESPNcricinfo Videocast, "Rawalpindi express" revealed that his former skipper Inzamam-ul-Haq had the ability to read his bowling variation better than any other batsman in the world. As per Akhtar, Inzamam used to get judge his bowling speed with ease. He added that it is known that his bowling action was quite difficult to read. But still, Inzamam never faced any problems in playing strokes against him in the nets.
"To be honest, it's Inzamam-ul-Haq. See my action is very complicated unlike Bret Lee's but I could not bowl him out even once in the nets in 10 years. I think he could read the ball a second faster than others." Shoaib Akhtar said in ESPNcricinfo videocast.
Shoaib Akhtar also heaped praise on New Zealand's Martin Crowe
Shoaib also praised the batting style of Martin Crowe and Rahul Dravid. Talking about them, he said that former Kiwi batsman was no less than a magician. Meanwhile, he also accepted the fact that it was impossible for him to go past the defence of "The Wall" until he used to play a stroke against him in the match.
Moreover, Akhtar also revealed that Jacques Kallis is the best-ever all-rounder that he has ever watched playing in international cricket.
"I think Martin Crowe would have played me well too. He was a magician and very elegant. Among Indian players, Rahul Dravid is the most decorated batsman. If he won't offer me a shot, I would not be able to penetrate his defence," he added.